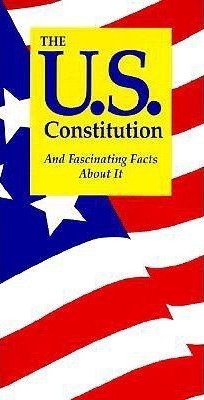 Phoenix Books is giving away 2,000 pocket-sized copies of the U.S. Constitution at its stores in Essex, Burlington, Rutland and Chester, Vt. Each location is offering one copy per customer while supplies last.
"Phoenix Books is in the business of disseminating ideas to our customers," said co-owner Mike DeSanto. "There are no greater ideas than those contained within the Constitution of the United States and the Declaration of Independence. People bandy these ideas back and forth, often without having read those documents. We think it's important to cast a ballot based on which candidates are most likely to bring the ideas embodied within those documents to their new administration. So, we're providing an opportunity to consider and make thoughtful choices in this election."
The edition being distributed is The U.S. Constitution & Fascinating Facts About It, annotated by Terry L. Jordan (Oak Hill Publishing). The text includes the Constitution, Bill of Rights and Declaration of Independence, as well as supplemental information on the men who wrote the Constitution, how it was created, and how the Supreme Court has interpreted the the Constitution.