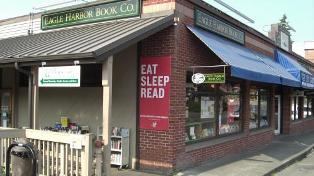 In the four months since Jane and Dave Danielson bought Eagle Harbor Book Company on Bainbridge Island, Wash., the store has seen a complete revitalization of its inventory and the beginning of several new community partnerships and event series. The Danielsons have added some 6,000 titles to the inventory at their 4,200-square-foot new and used bookstore.
"Our sales are going up, not exponentially but climbing modestly," said Jane Danielson, who has worked at Eagle Harbor Book Company for nearly a decade. Prior to purchasing the store from former owners Morley Horder, René Kirkpatrick and Tim Hunter, Danielson was Eagle Harbor's events manager. "We've received a lot of nice comments. It seems like people are genuinely happy with the bookstore."
By adding several thousand books, Danielson sought to increase the diversity of the store's inventory as well as "beef up" selected sections which, she said, had begun to "languish" over the last few years. Among those sections were women and gender studies, art, history, social sciences, civics and politics. Though Danielson and her husband considered doing a customer survey to guide them through expanding the inventory, they decided to go a less formal route.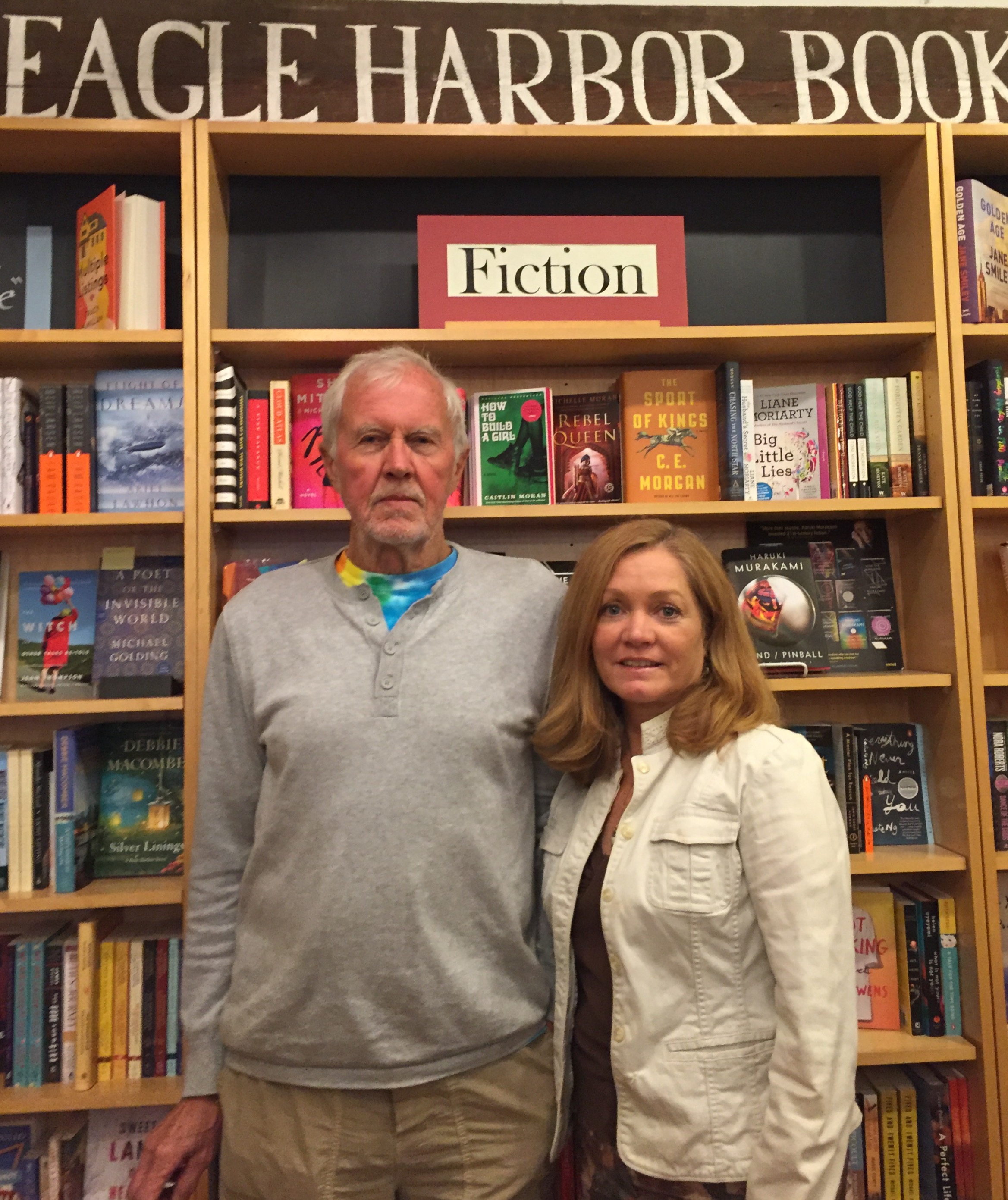 New owners Dave and Jane Danielson
"We have a lot of customers who are not shy about talking to us about what books they want to read," Danielson explained. "And we knew for sure which sections needed the most help. Some sections really needed to be more representative."
After the inventory increase, adult fiction continues to be the store's largest section, with biography and history coming next. Genre fiction, including science fiction and mystery/suspense are up, and doing very well. One section that has not seen major changes is the store's children's section, which is already large and continues to be quite popular. Eagle Harbor's young adult section, meanwhile, is growing rapidly, both fiction and nonfiction. To facilitate the increase in inventory, the Danielsons added some new shelving and made smart use of display tables, but didn't have to do any major physical changes.
"Prior to selling the store, the previous owner had returned or sold a lot of books," added Danielson. "We can't say we quite doubled the inventory, but it is quite an increase."
Another new addition to the store is a Teen Advisory Board program, in which teens sign up to receive free advance copies of YA books and write reviews of them. The reviews are then posted in the store and online; Danielson said the books reviewed by the Teen Advisory Board are generally strong sellers. Eagle Harbor Book Company has also started a Brown Bag Lunch series, which brings in authors for a lunchtime talk. Among some planned additions are an author-interview podcast, produced in partnership with Bainbridge Community Broadcasting; new sections in store for bestsellers, staff recommendations and award-winners; an upcoming documentary about the store, produced by a local documentarian; and a simplified process for customers to sell their used books to the store.
Looking ahead, one of Danielson's major goals is to work even more closely with the plethora of authors who live on Bainbridge Island. Some of the better known local authors include David Guterson (Snow Falling on Cedars), Jonathan Evison (This Is Your Life, Harriet Chance!) and Rebecca Wells (Divine Secrets of the Ya-Ya Sisterhood).
"We are very lucky on Bainbridge Island--we have some amazing local authors in our community," Danielson said. "We're looking to do much more with them." --Alex Mutter