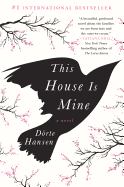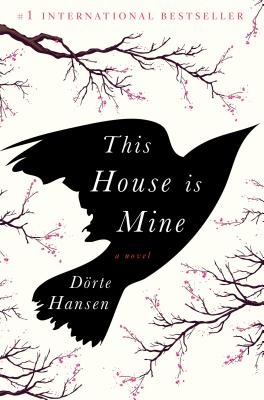 In German novelist Dörte Hansen's wry, tender debut, two women take shelter from their wounds in their family's tumbledown farmhouse.

Vera's connection to the old house in northern Germany's Altland begins in 1945, when she and her mother, Hildegard von Kamcke, arrive as refugees from East Prussia at the house whose gable bears the inscription, "This hoose is mine ain and yet no mine ain, he that follows will caw it his." Five-year-old Vera is destined to follow their stingy, resentful hostess, Ida Eckhoff, in calling the house her own; Hildegard marries Ida's shell-shocked son, Karl, in spite of "the screaming in the night and the wet bed some mornings," only to abandon husband and daughter for another man after a tempestuous period of family life that culminates in Ida's suicide. Left to fend for herself and her damaged stepfather, Vera perseveres and becomes a dentist as well as a farmer, but her irascible temperament and immodest habits--smoking, hunting and taking occasional married lovers--don't lend themselves to fitting in or finding a spouse. Despite the passage of years, Vera remains an outsider and refugee to the small community.

In the present day, Vera's niece Anne, daughter of her half-sister, Marlene, needs a refuge when she catches the father of her preschool son naked in their kitchen with another woman. Fleeing from the all-organic supermoms of her trendy Hamburg neighborhood, Anne turns to the aunt she barely knows for a place to grieve and rebuild.

Hansen evokes the charm of the bucolic life, but she also injects a note of levity with a subplot centered on a "downshifter," a young urbanite named Burkhard Weisswerth who relocates to the country with dreams of a simpler life and starting a lucrative magazine about country living. The mischief Hansen visits upon arrogant, naive Burkhard will draw laughs from American readers all too familiar with the unrealistic ambitions and mild narcissism sometimes associated with urbane young professionals who decide to get off the grid and back to the earth. Her skewering of the competitive upper-crust mommies in Anne's neighborhood will play equally well in the States.

Frequently humorous, This House Is Mine nevertheless strikes deep chords of isolation and abandonment. Hildegard leaves Vera a legacy of never feeling welcome or wanted; Anne inherits the same from Marlene. Overall, its message that outsiders sometimes have the power to reach out and defeat their own loneliness is hopeful, and readers who enjoyed Frederik Backman's A Man Called Ove or Monica Wood's The One-in-a-Million Boy will take eccentric, caustic Vera to their hearts. Hansen's first novel is as challenging and comforting as rural life itself. --Jaclyn Fulwood, blogger at Infinite Reads

Shelf Talker: Already an international success, this debut novel delves into the wounds and healing of two women sharing a deteriorating farmhouse in the German countryside.