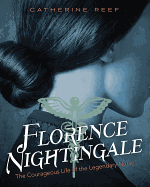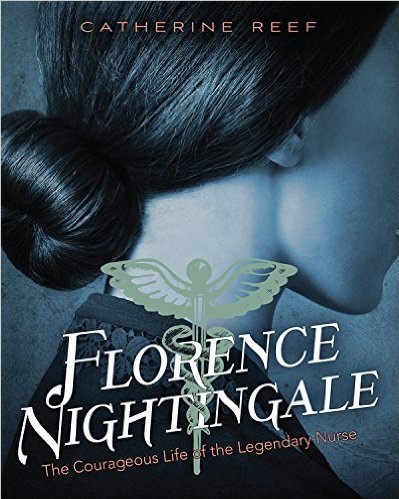 Florence Nightingale (1820-1910) had "a face not easily forgotten," wrote Reverend Osborne in 1854 of the determined 34-year-old British nurse in charge of Scutari's (now Istanbul's) mammoth Barrack Hospital in Turkey. It was a face "with an eye betokening great self possession," he added. Nightingale needed to be self-possessed. The Crimean War was raging, soldiers were wounded and dying, and she described the foul British army hospital where she was stationed as "the Kingdom of Hell." Nightingale and her team of female nurses worked wonders, despite initial resentment from the male medical officers in charge. She became internationally famous for these years of wartime service, but "the Lady with the Lamp" (she often visited suffering soldiers at night with her Turkish candle lantern) returned to England in 1856 and continued her work to improve "the modern profession of nursing," wartime medical care, public health in India, the conditions of British workhouses and much more.

Educated, cultivated and curious, Nightingale was a rebel in her time. In mid-19th-century England, "a pretty, accomplished daughter of a man with means" was expected to stick around the house, obeying either father or husband. As someone who felt that "constant progress is the law of life," she was greatly pained by this reality. Even as a child, she didn't want to be like her Aunt Patty, one of the "countless women" who had "gone mad for the want of something to do." By the age of nine she was keeping a record of family ailments and wrapping her dolls' necks with flannel when they had whooping cough. As she grew older, she spent hours visiting the poor, sick and dying. By age 16, she had experienced a calling from God to be a nurse. By 25, much to her family's horror, she had a dream--a plan--that absolutely did not include marriage: she wanted to devote herself to serving the sick.

At the heart of seasoned biographer Catherine Reef's Florence Nightingale is the story of a girl, then woman, caught between her ambitions and her family's expectations, who fought her whole life to do something that mattered... and excelled at it. Abundant color and black-and-white illustrations--including 19th-century cartoons, family portraits, paintings, sketches and photographs--illuminate Nightingale's family life in Victorian England as well as her travels to Italy, Egypt, Greece, Turkey and beyond.

Florence Nightingale slowly, surely willed her way through societal barriers, blazed the way for women in the medical profession, trained nurses, managed hospitals, helped reform wartime medical care and personally tended to countless patients. Her name has become synonymous with "caring nurse" around the world and this cleanly designed, vividly spun, meticulously researched and sourced biography shows readers why. --Karin Snelson, children's & YA editor, Shelf Awareness

Shelf Talker: Veteran nonfiction author Catherine Reef explores the life and work of British nurse Florence Nightingale in this fascinating illustrated biography for middle-grade readers.