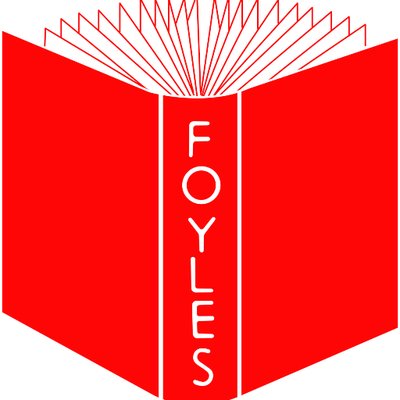 Foyles' flagship store on Charing Cross Road in London was forced to close yesterday due to flooding in the basement, but the bookseller retained a sense of humor about the situation on social media. In an initial tweet, @Foyles reported: "Due to unforeseen circumstances, Foyles, Charing Cross Road is closed. All other Foyles bookshops are open as normal." This was followed by regular updates, including:
If anyone needs advice from a bookseller, there are currently quite a few in Caffe Nero on Charing X Rd. We can't sell you any books though.
Update: we're still closed. There's currently lots of water sloshing around in the basement, & no electricity. Books & booksellers unharmed.
On a separate note, can anyone recommend a venue for a pop-up shop? Must have space for 1/4 million books. Thx.
Everyone is being very lovely about this pesky flood business. Book people are the best.
All we want to do is sell good books to people and not being able to is VERY BORING. All your nice tweets are really bucking us up.
Simon Heafield, head of marking and brand development at Foyles, told the Bookseller: "The flooding was caused by the sprinkler system in the basement. Thankfully it has not affected the shop floor, but it has caused electrical problems which need to be resolved before we can reopen. We'd like to thank our customers and trade partners for their patience and the support they have shown on social media over the last 24 hours."