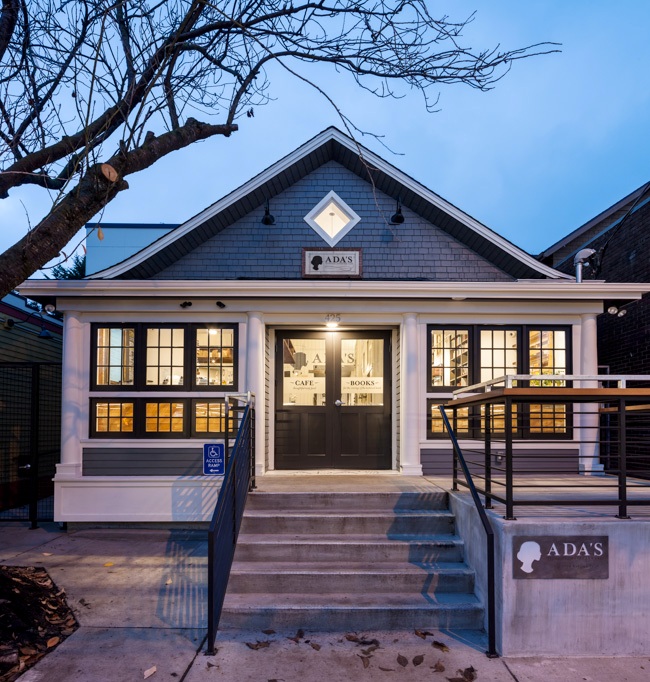 Ada's Technical Books & Café, Seattle, Wash., which opened in 2010 and expanded when it moved to a new location in 2013, is expanding again, adding "a science-themed events and workshop space" called the Lab, Capitol Hill Times reported.
The Lab will offer coffee and cocktails, and serve as a site for speakers and workshops, as well as parties and other events. The store will hold a monthly prix fixe dinner in the Lab space, which will not offer merchandise. Events will include baristas discussing coffee and guest bartenders talking cocktails.
The Lab features a test tube chandelier over the bar; images from a scanning electron microscope taken by David Hulton, who owns the store with his wife, Danielle; and a Table of the Elements painted on one wall.
The Lab is "inspired by a famous scientist--physicist and chemist Marie Curie, who died from aplastic anemia, believed to have been caused by her exposure to radiation," Capitol Hill Times wrote. "It is also inspired by her relationship with her husband, Pierre."
The Lab will host an opening celebration on Thursday, November 17, 6-9 p.m.; a series of events will begin in January.