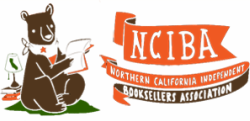 "You all have been so instrumental in my career. I owe you so much gratitude," said novelist and nonfiction writer Anne Lamott during an Author Brunch at the Northern California Independent Booksellers Association Fall Discovery Show last week in South San Francisco, Calif. Lamott was on hand to talk about her next book Hallelujah Anyway: Rediscovering Mercy, due out in spring 2017 from Riverhead. Lamott stated that she often tells people "if you don't want a really sh*tty seat in heaven, you better buy your books from indie booksellers."
During the same event, NBA legend and author Kareem Abdul-Jabbar discussed his latest book Writings on the Wall: Searching for a New Equality Beyond Black and White (Time). His collection of essays, he explained, is meant to serve as a starting point for essential conversations about race and equality in America. Anybody who reads this book, he said, "will have the compassion and insight to see the other side."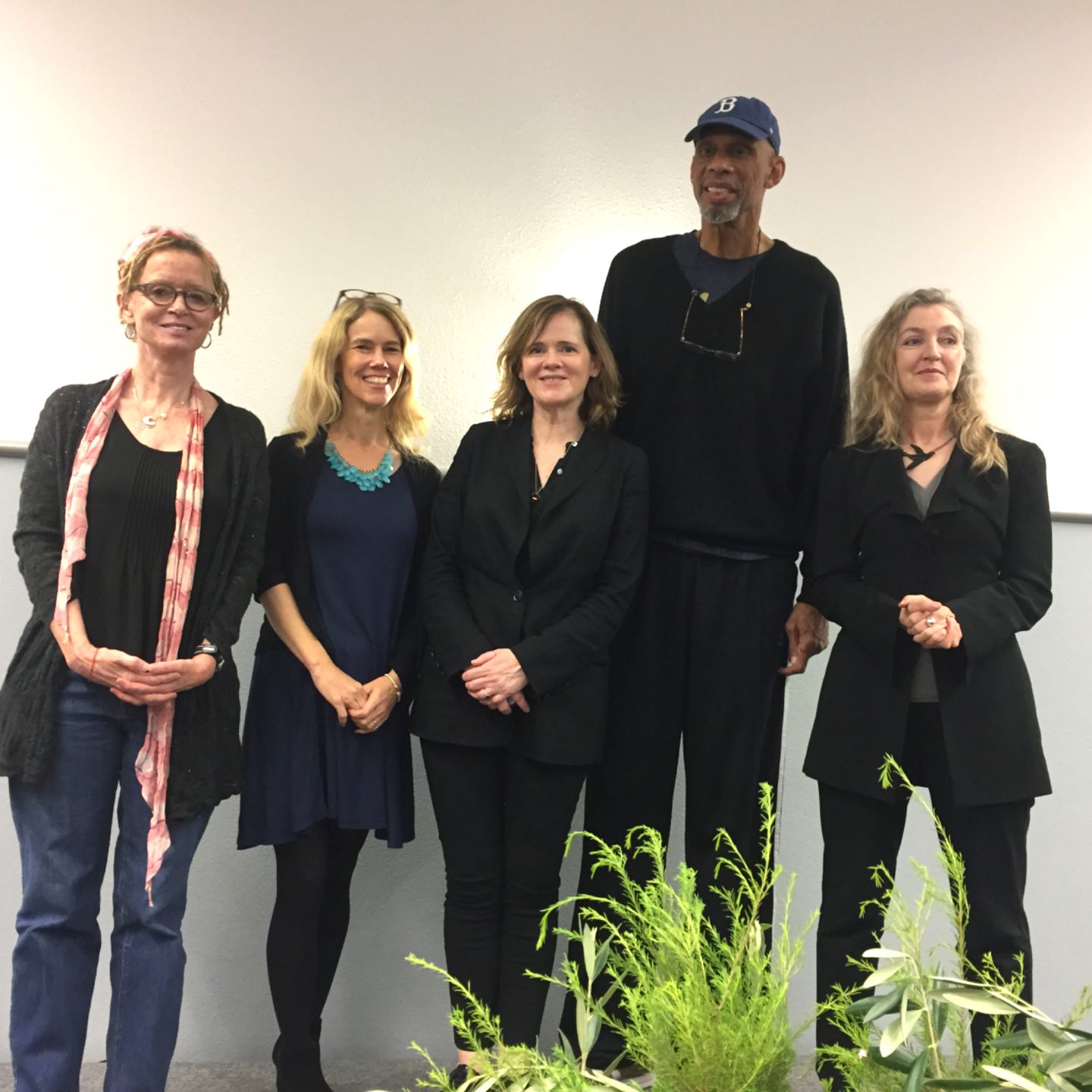 NCIBA authors lunch: (l.-r.) Anne Lamott, Melissa Cistaro, Maria Semple, Kareem Abdul-Jabbar and Rebecca Solnit.
Abdul-Jabbar added that he thought the American Dream was still worth dreaming, because "we've gotten this far," and said that he believed America can stand as "an example of what progress can look like." He would continue "betting on the front runner--and that's us."
---
According to NCIBA executive director Calvin Crosby, 352 booksellers from 71 stores attended the trade show. There were 51 exhibits on the show floor with 225 reps in attendance, and more than 100 authors took part in various panels, receptions and meal talks. Crosby said that the educational programming got a great response from attending booksellers, and the addition of so many children's authors to this year's program in particular drew a "rave" response. Added Crosby: "We're looking forward to what the season and the next year has in store--the possibilities are endless!"
---
During the NCIBA's annual meeting, Crosby said that "feelings were good" that booksellers were going to be exempted from a recently passed memorabilia law that, in its broadest form, had the potential to severely hinder independent booksellers' ability to sell signed books.
Also in the annual meeting, Alison Reid, co-owner of Diesel, A Bookstore, announced that on Sunday, November 13, she would host a "best practices town hall" meeting at Diesel's Oakland, Calif., location. The focus of the meeting, she said, would be on small, everyday inefficiencies and inconsistencies on the part of publishers that have an outsized effect on booksellers' day-to-day business. Reid added that she wasn't exactly sure how it would play out, but hoped that booksellers could work out ways of improving these issues and then get in touch with publishers who might listen.
---
At an author lunch on Thursday, Bassem Youssef, commonly referred to as the Jon Stewart of Egypt and author of the upcoming book Revolution for Dummies: Laughing Through the Arab Spring (Dey Street), called the insanity seen during this year's election "just another Monday" for Egyptians and others living under autocratic rule in the Middle East. Youssef said that after leaving Egypt he now lives in Pleasanton, Calif., a place "so white even I call the police" when he sees an Arab. He also joked that Americans waste so much time and money choosing a new president every four years; when Hosni Mubarak was ousted after three decades as president of Egypt, it was considered a "short first term" in that part of the world.
Min Jin Lee, author of Free Food for Millionaires and the upcoming novel Pachinko (both published by Grand Central), said she was indebted to indies for the success of her first novel. "There is no algorithm for a debut novelist," she explained. "And you don't need drones." --Alex Mutter