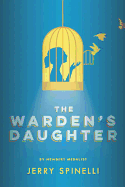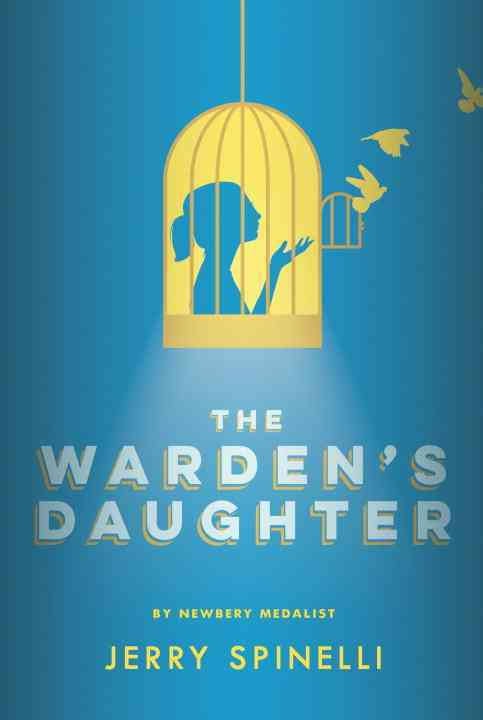 Jerry Spinelli, author of Newbery Medal-winning Maniac Magee, Stargirl, Milkweed and many other middle-grade books, again proves why he's the king of storytellers. The Warden's Daughter, set in a 1959 Pennsylvania prison, is a buoyant yet powerfully emotional coming-of-age novel that reflects its prickly young protagonist's sense of entrapment in her own inarticulable sadness.

As the Hancock County Prison warden's daughter, "scruffy tomboy" Cammie O'Reilly carries significant social heft among her sixth-grade peers, who are intrigued by the world she shares with "crazed" prisoners of every stripe. In fact, her lipstick-glamorous, fame-seeking best friend, Reggie Weinstein, is obsessed with the most despised new inmate, a man who killed a teenaged girl: " 'Famous is famous,' she cheeped."

Cammie and her father live above the prison entrance (the 19th-century prison looks "like a fortress from the Middle Ages"), and she has daily access to the women's exercise yard. But Cammie's regular chats with the female inmates serve a purpose even Cammie doesn't fully recognize until the summer she turns 13 and begins to feel the hole left when her mother was hit and killed by a milk truck years earlier: "I was sick and tired of being motherless. I wanted one.... If I couldn't have my first-string mother, I'd bring one in off the bench."

She looks to Boo Boo, a big, loud shoplifter who (almost literally) smothers her with love, before settling on the accused arsonist Eloda Pupko (whose name "sounded like it belonged in a comic book"), one of a string of trusted women inmates, the "parade of hands," who have always served as housekeeper to the warden and his daughter. Cammie gets down to the business of wooing Eloda: she fakes an injury, smokes a cigarette in front of her, mocks her, gives her a gift--all to no avail. Will anything turn Eloda, a woman with bright orange hair and a flat demeanor, into the mother Cammie craves?

To her surprise, during this epic summer of adolescent onset and identity search, Cammie finally understands that she is not a happy person: "This was something I seldom reflected on. It was simply my normal state, the only world I'd ever known: The sky is blue. The grass is green. Cammie O'Reilly is not happy. Oh sure, there were moments: a shared laugh with Boo Boo... Reggie's Bandstand Day.... But such moments were brief.... Happiness had to happen to me. I could not make my own." It isn't until years later that Cammie learns that with her gruff compassion and stubbornness she can make her own, and that the people in her life have always been looking out for her in ways she never could have imagined. --Emilie Coulter, freelance writer and editor

Shelf Talker: Cammie O'Reilly, 12-year-old curmudgeon, searches for a mother figure among the female inmates at the prison her father runs in 1950s Pennsylvania.