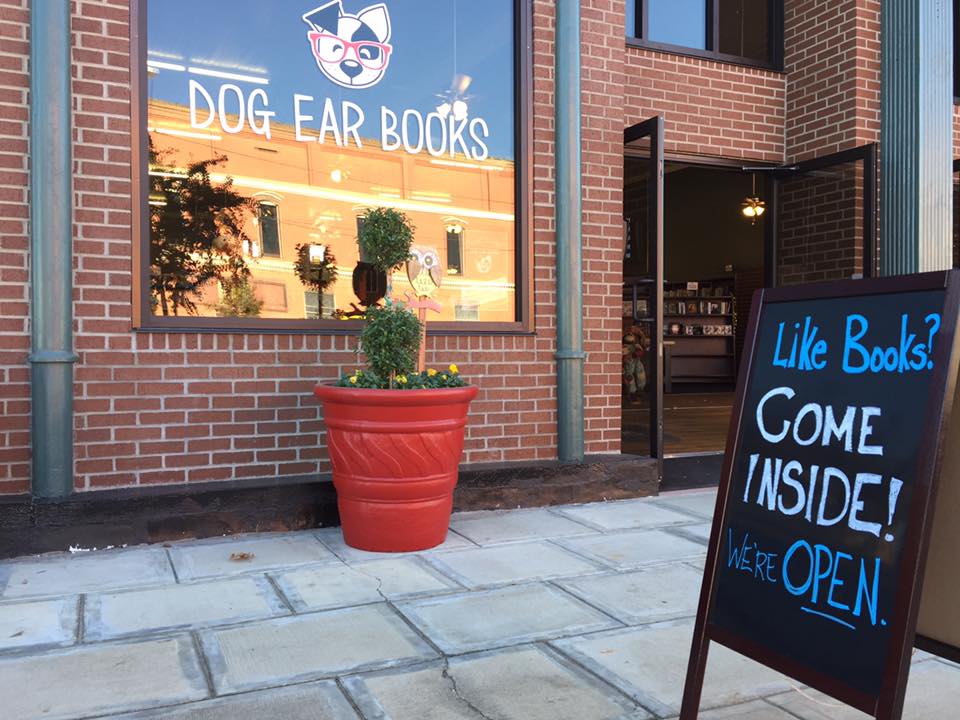 Dog Ear Books will host its grand opening this Friday at 301 W. Main St. in Russellville, Ark., with snacks, door prizes, acoustic performances by Jamie Lou and Tim Pelton, and more. The new bookshop, owned by Emily Young and her mother, Pat, had a soft opening yesterday.
"Some people have started inquiring about our name," Emily Young wrote on the store's blog Sunday, noting that "the philosophy behind dog-earing a book is pretty straight forward. You need to mark a place to return to at a future point in time. We want to be that place for you. We want you to come in, find something perfect, while also finding things that will bring you back for more.
"We are simply asking you to let us help be your reminder of the place you left off. The places you run away to for just a moment of escape from the hustle and bustle of everyday life. And, if you so choose, a place that you can purchase a book and crease that top corner into a perfect triangle."
Regarding the grand opening celebration, Young observed: "We have waited for this moment for many moons. We can't wait to see everyone's smiling faces and get as much feedback as we can handle. Hopefully, the sailing will be smooth and everyone will see a well-oiled local business. Though hiccups are bound to happen since this is our first time doing this, we know that the community won't hold it against us for too long. Mark your calendars, and get ready for your new favorite place to come back to."