"It's important that we have these books available in our community, to bring cultural awareness to others and ourselves, especially to our kids," said Maeva Jackson, owner of Black World Books, which opened in Killeen, Tex., on October 15. "We have to make sure they see positive reflections of themselves, and at the same time get their history and not a distorted world-view."
Located some 70 miles north of Austin, Black World Books is an 850-square-foot African American bookstore and cultural center. Its inventory spans all age groups, from children and early readers to teens and adults, and contains an array of genres, including urban fiction, history, biography, poetry and religion. Among the store's sideline offerings are shea butter, oils and scents, incense and jewelry. Jackson has yet to host a conventional author signing but has several event series either in the works or already in progress, including "mommy and me" events every Tuesday and STEM workshops for local students on Wednesdays.
Among other events that Jackson has planned are African-themed storytime sessions and, for adults, holistic healing classes. At the moment, the store has no food or beverage service beyond simple things like hot tea and cocoa, but Jackson would like eventually to sell coffee and possibly food.
Long before Black World Books opened its doors as a bricks-and-mortar store, it began as an online business, with Jackson selling home education resources to people around the country. In fact, it wasn't until Jackson began home-educating her own two daughters that she thought of opening a bookstore at all, online or otherwise. It started off simply, with Jackson selling books online and using social media as a marketing tool to generate word of mouth. She then began selling at various events and African American functions throughout Texas.
"Social media really was the major tool for marketing," reflected Jackson. "Just that and word of mouth, really. And then I decided to make it bricks-and-mortar."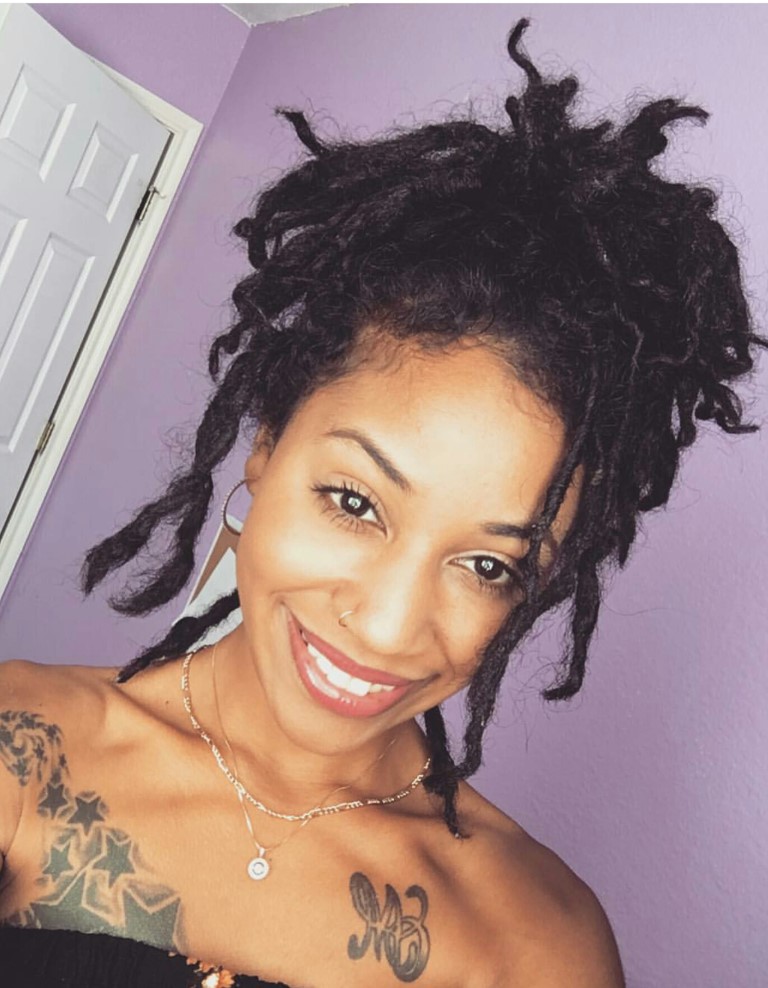 Maeva Jackson
Jackson, who used to live in Killeen, said she chose to open Black World Books there because she wanted to give back to the community, which hadn't had a black bookstore for years. She also chose a smaller space because she wanted to make sure that the store felt cozy and inviting. "I wanted to do a service to the community by bringing [a bookstore] here and having it available for others," Jackson explained. "I've got a space that is comfortable and homey that's not too big--it's perfect for me."
Jackson said that within the local African American community, the response to the opening of her store has been great, with a common sentiment that she's filling a void within the community. Among other, non-African American members of the community, though, she reported that the response hasn't been so good, with a certain amount of negativity surrounding the store. When asked if she has responded to that negativity at all, Jackson said that she hadn't: "I don't feel like I have to. What I'm doing and what I'm about will show through my work. It's not just for African Americans. Anyone who comes in and wants to learn has the opportunity to do so."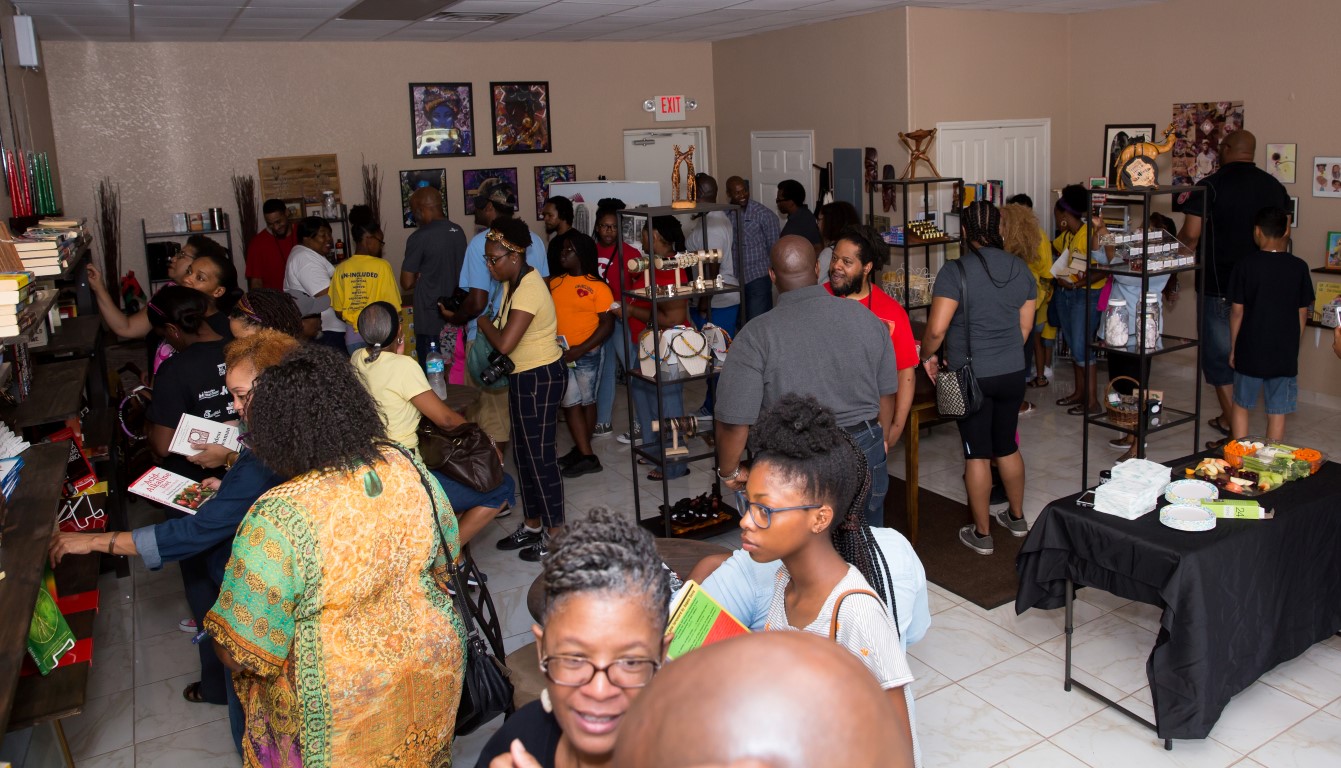 Opening day at Black World Books
Although she ran an online book business for a few years (which will continue to operate now that Black World Books has a physical location, but with a trimmed-down inventory), Jackson had no prior experience working in a bookstore. For research, she "called all the black bookstores still in business" and interviewed their respective owners. In particular, the owner of Under One Roof, a now-closed African American bookstore in Killeen, helped show Jackson the business. And presently, Jackson is the only one working at the store, though several friends volunteered to help on opening weekend.
"The store opening was a huge success," reported Jackson, who added that the store was filled "corner to corner" with patrons throughout the day. "The atmosphere was one of peace and gratitude. We all felt thankful to have this space filled with these cultural resources to share with one another." --Alex Mutter