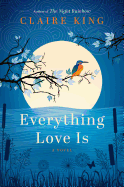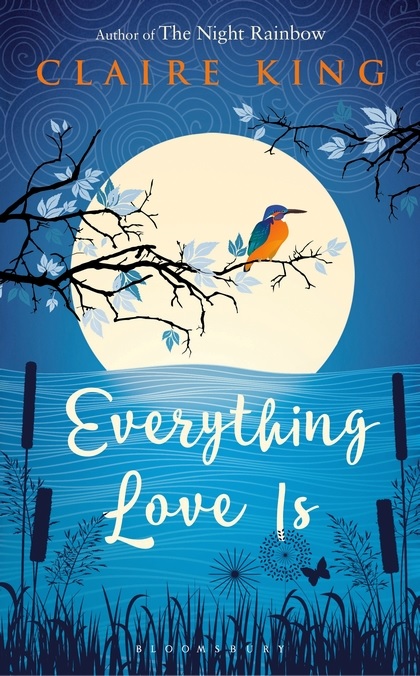 Claire King launches her beautifully rendered sophomore novel with a riveting scene on a train bound for Toulouse, France, in May of 1968. At the center of the action is a mysterious young woman--"her feet bare against the dirt of the carriage floor," wearing a green woolen coat, the word Toulouse inked on her forearm--who goes into sudden, violent labor. Sharing her train compartment is a midwife who, seeing her distress, offers help. But the two are unable to communicate, as the young woman clearly does not speak French. By the time this brutal, powerful scene is over, the foreign woman--with no identification--will lose her life giving birth to a baby boy, who will be saved by the midwife, a married woman unable to have children, who will become the baby's mother.

What follows is the story of Baptiste Molino, the infant, now a middle-aged bachelor, a man raised in the French countryside by loving adoptive parents. Baptiste has lived a good--yet rather uneventful--life filled with a few friends, including a hip young woman named Sophie, who works in a local bar and takes a shine to Baptiste, a regular patron. She goads Baptiste to step beyond his comfort zone, as his pleasures are simple: he resides on a houseboat he calls "Candice," moored on a Toulouse canal; he basks in the peace and tranquility of living on the water and playing the piano; and he works as a therapist, counseling people in their own personal quests for happiness.

Benevolent Baptiste thinks he is fulfilled and happy until Amandine Rousseau, an attractive woman wearing green shoes, shows up at his door. During their first meeting, Amandine tells Baptiste she wants "something that makes me feel alive. Joy, passion, despair, something to remember or something to regret. I want to have my breath taken away, or knocked out of me altogether. Perhaps after all this time, what I really want... is to fall in love." As Baptiste learns more about Amandine and her life, he is drawn to her intensity, passion and zest--and is stirred by romantic feelings. In the process, Baptiste feels challenged, and he begins to question himself: Is there something missing from his life? Is he truly happy? Amandine's presence causes ripples that turn into waves of memories that encourage Baptiste to go on a labyrinthine journey in search of himself.

King's haunting and heart-rending--yet life-affirming--narrative is infused with poetic prose, philosophical insights and dual points of view that are initially puzzling. However, as she slowly distributes details--braiding the past, present and future of her well-drawn, amiable cast of characters--her enigmatic story gains startling clarity. King (The Night Rainbow) thoughtfully plumbs the tangled depths of the human psyche, the meaning of life and the evolution of love in its many incarnations. --Kathleen Gerard, blogger at Reading Between the Lines

Shelf Talker: A haunting, rewarding memory novel about a man who goes in search of himself and learns the true meaning of love.