Eleven-year-old Eli Flynn has worked for three years at Time Out Bookstore in Mt. Eden, a suburb of Auckland, New Zealand, and is paid in books, Stuff reported, adding that his job is to "engage perusers of the children's section--kids or adults--and make book recommendations during his summer holidays. He's read nearly every volume there; '99% of the time' feeling confident in his endorsements."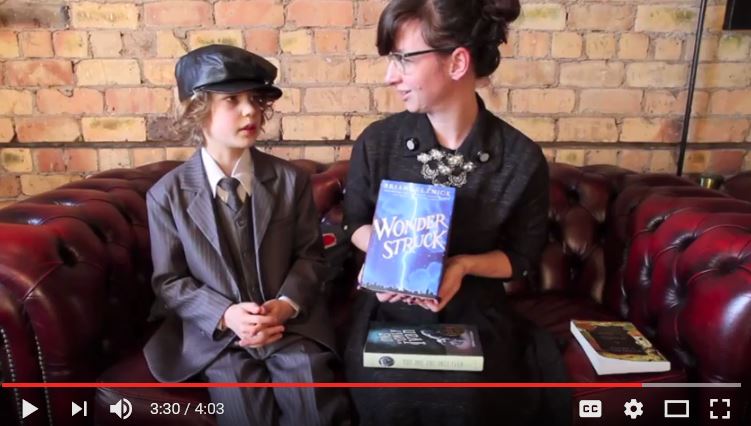 Eli Flynn discusses books with store manager Jenna Todd.
"I love the staff, I love the books, and the store is almost as comfortable to me as my own home," said Eli, wearing the three-piece suit and hat he considers his uniform. "Reading so much has really helped me understand other people."
J.R.R. Tolkien's The Hobbit "was his first foray into literature. His dad had read it to him when he was five--one year later Eli read the classic Tolkien novel himself," Stuff wrote, adding that while kids' books are his specialty, "he said helping a 43-year-old woman find her next book might take some thinking, but he'd 'put myself in mum's shoes' and probably go for a Sebastian Faulks novel."
And how does Eli feel about being paid in books rather than money? "I'm too young to paid money and besides, I'd just spend it on books anyway," he replied.