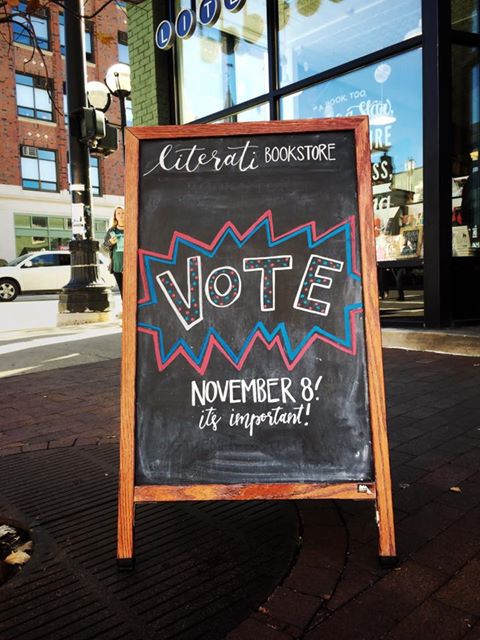 Yesterday, we showcased Broadway Books, Portland, Ore., which is offering an election day special. Other stores are encouraging voting:
Gibson's Bookstore in Concord, N.H., is featuring a 25% discount for all voters "whether you're on your way to vote, on your way back, or voted absentee. We're on the honor system, no proof required! Do your patriotic duty and VOTE."
Yesterday, Prairie Fox Books, Ottawa, Ill., posted: "Tomorrow is Election Day--are you registered to vote? Come in wearing your 'I voted' sticker and get 10% off!"
"Show us your I VOTED sticker (or other proof that you've been to the polls) and get 10% off your entire purchase on Election Day! Go Vote!!" Narberth Bookshop, Narberth, Pa., advised.

Kramerbooks & Afterwords Café, Washington, D.C.: "Show us your #ivoted sticker and get a FREE Kramerbooks koozie! #gotv #vote"