On election day, indie booksellers were busy getting out the vote on social media. A sampling:
VOTE!: Carmichael's Bookstore, Louisville, Ken.; Burke's Book Store, Memphis, Tenn.; Fact and Fiction Books, Missoula, Mont.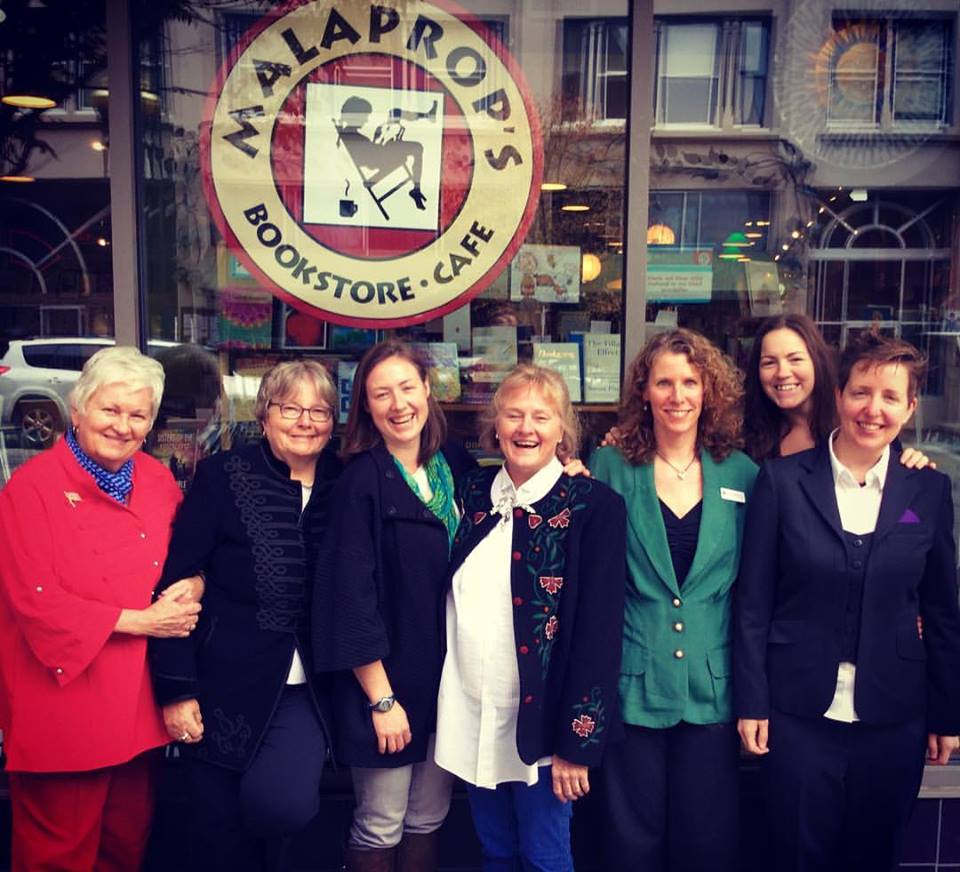 Staffers at Malaprop's joined Pantsuit Nation.
Malaprop's Bookstore/Café, Asheville, N.C.: "Pantsuit Nation. #vote #indiesfirst #avlreads."
Roundabout Books, Bend, Ore.: "It's election day and ribbon cutting day! After you've turned in your ballot, we hope you'll stop by our shop around 4 p.m. to celebrate our new store opening and enjoy some wine and snacks."
Porter Square Books, Cambridge, Mass.: Early results: "In honor of election day, stay tuned from low-stress, fun, bookish voting."
Belmont Books, Belmont, Mass.: "Happy #ElectionDay2016 book lovers! Don't forget 2 reward yr civic heroism w/ a favorite treat: books, choc--even quinoa if that's yr thing."
Lift Bridge Book Shop, Brockport, N.Y.: "Hi there. We're closing early today (6 p.m.) for election day. Go vote!"
Milkweed Editions & Open Book, Minneapolis, Minn.: "Happy voting, everyone! 'Voting is a chess move, not a valentine.'--Rebecca Solnit… http://ift.tt/2eAIi1f"
Harvard Book Store, Cambridge, Mass.: "Election Day #waltwhitman #electionday #vote https://www.instagram.com/p/BMjqxKADiI4/"
hello hello books, Rockland, Maine: "This day. This day."
And, this morning:
Avid Bookshop, Athens, Ga.: "Athens, we love you. We respect you. Avid is a safe space. We welcome you to come by today or any day just to take a breath or get a hug."