The German Book Office in New York City has chosen Memoirs of a Polar Bear by Yoko Tawada, translated by Susan Bernofsky (New Directions, $16.95, 9780811225786), as its November Pick of the Month.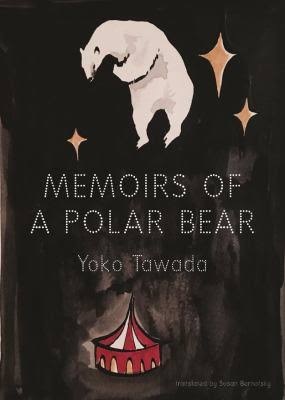 The GBO described the book this way: "Memoirs of a Polar Bear follows three generations of polar bears--a mother, her daughter and her grandson--who are famous as both circus performers and writers in East Germany. The polar bears live in human society, stars of the ring and of the literary world; each of them is trying to balance the public pressures of circus performing with the solitary satisfactions of a writer's life.

"The grandmother accidentally writes a bestselling autobiography and emigrates to Canada, her daughter Tosca moves back to the GDR and takes a job in the circus. Tosca's son Knut is born at the Leipzig zoo and raised by a human zookeeper in Berlin. All the three of them write very different stories, happy or sad, enjoying both celebrity and 'the intimacy of being alone with [one's] pen.'"

Yoko Tawada is a Japanese-German author, poet, playwright and essayist who writes in both languages. She was born in Tokyo in 1960 before moving to Germany at age 22. She been awarded the Akutagawa Prize, the Adelbert von Chamisso Prize, the Tanizaki Prize and the Goethe Medal.

Susan Bernofsky is a translator who has worked on Yoko Tawada, Franz Kafka and Robert Walser; she is currently writing a biography about Walser.