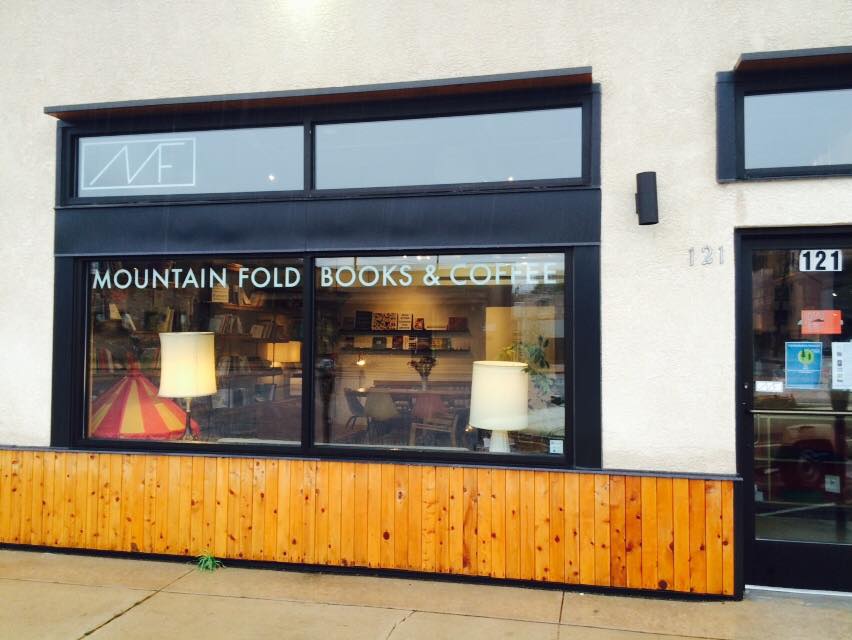 Mountain Fold Books, Colorado Springs, Colo., closed November 4 after two years in business. This Saturday from 12-5 p.m., the bookstore will host a going-out-of-business sale and farewell party.
In a letter announcing the closure, co-founder and executive director Marina Eckler wrote: "Since 2013, Mountain Fold Books has operated as a project fund of the Pikes Peak Community Foundation. This summer, PPCF announced the discontinuation of its fiscal sponsorship program, which inadvertently became the catalyst for a series of setbacks from which MFB could not recover. In spite of the best of efforts of volunteers, Mountain Fold could not survive the transition."
After opening two years ago, the bookshop "quickly became a hub for many amazing live literary events.... More than a bookstore, gallery and cultural center, Mountain Fold Books was a years-long community art project in and of itself," Eckler observed. "I would like to personally thank all the visitors, authors, artists and contributors (too many to name here) who gave life to the space and brought much needed, underrepresented voices to our city. I would like to thank every donor large and small, without whose contributions we simply could not have kept the lights on. And I would especially like to acknowledge every volunteer who gave their time and energy and good will. Without whose efforts, Mountain Fold Books could not have been possible....
"I will always be proud to say that we took a chance on an improbable project that not only fulfilled but, in two short years, exceeded its mission. Long live Mountain Fold Books, and see you around town."