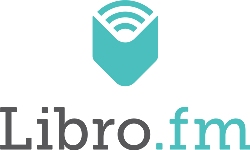 The American Booksellers Association and Libro.fm, the digital audiobook provider, have launched a marketing partnership and are integrating Libro.fm with hundreds of IndieCommerce websites. As a result, the ABA and Libro.fm said, "Customers now have an option to purchase digital audiobooks--as well as print and e-books--while supporting their local, independent bookstore, and as an alternative to Amazon's Audible.com."

With the IndieCommerce integration, the digital audiobook appears on the IndieCommerce product page for titles available in that format; Libro.fm supplies the shopping cart and fulfillment via a store co-branded white label site, and the company is working to ensure that sales tax is being collected in all relevant states. Libro.fm will also provide a link back from the white label site to the referring store for purchase of the print book.

More than 160 ABA member stores are now selling audiobooks through Libro.fm, and others are expected to sign on to the program. Libro.fm is helping bookstores promote digital audiobooks through in-store and online marketing with a catalogue of resources.

"We created Libro.fm because independent stores were getting left behind in the soaring growth of digital audiobooks, the fastest growing category in publishing," said Libro.fm CEO Mark Pearson. "The IndieCommerce integration makes it seamless for a bookstore to sell both print and audio editions through their website as well as their Libro.fm co-branded storefront."

ABA CEO Oren Teicher added: "The continued growth in sales of digital audiobooks has been very good news for writers and readers. And the integration of Libro.fm with IndieCommerce now means that these online sales can be very good news for independent bookstores as well. ABA is grateful for all the work that Libro.fm has done, and for their commitment to the indie channel."
Many booksellers welcomed the move. "From the beginning, Libro.fm has been a wonderful partner," said Valerie Koehler, owner of Blue Willow Bookshop, Houston, Tex. "They are easy to work with on the backroom side and offer a full range of audiobooks for our customers. Mark and his team have communicated with us on a regular basis about ways to improve our sales. Count us satisfied."
Len Vlahos, an incoming owner of the Tattered Cover, Denver, Colo., called Libro.fm "a turnkey, seamless service, which provides our customers with a broad selection of digital audio at competitive prices. The only piece missing was the connection to our website, so the IndieCommerce integration is very welcome news indeed."
And Chris Morrow, owner of Northshire Bookstore, Manchester Center, Vt., and Saratoga Springs, N.Y., commented: "Libro.fm has been incredibly responsive and easy to work with. They understand the indie bookseller and how we operate. It is so nice to have an audio partner that makes it easy."