The New York Times recommended six titles "for those trying to understand the political, economic, regional and social shifts that drove one of the most stunning political upsets in the nation's history on Tuesday." For its critics' and reviewers' comments on these titles, click here.

The Unwinding: An Inner History of the New America by George Packer (Farrar, Straus & Giroux).
Strangers in Their Own Land: Anger and Mourning on the American Right by Arlie Russell Hochschild (The New Press)
Hillbilly Elegy: A Memoir of a Family and Culture in Crisis by J.D. Vance (Harper)
Listen, Liberal: Or, What Ever Happened to the Party of the People? by Thomas Frank (Metropolitan Books)
The Populist Explosion: How the Great Recession Transformed American and European Politics by John B. Judis (Columbia Global Reports)
White Trash: The 400-Year Untold History of Class in America by Nancy Isenberg (Viking)
---
The Dow Jones Industrial Average hit a record high yesterday with certain sectors jumping dramatically since the election, particularly bank and financial, drug, military and manufacturing stocks on speculation that they will benefit under a Trump Administration. Among the losers in the past two days most notably were utilities, real-estate firms and tech stocks, and among the tech stocks, Amazon has fared unusually badly, losing 6% of its value in two days, closing yesterday at $742.38 a share.

Earlier in this year, President-Elect Trump and Amazon CEO Jeff Bezos battled back and forth on social media and in TV interviews. Trump accused Amazon of not paying taxes (!) and charged that Bezos was using the Washington Post as a kind of tax shelter and to attack politicians who might do anything about Amazon's tax situation. He added that Amazon has "a huge antitrust problem" and that "if I become president, oh, do they have problems. They're going to have such problems." Bezos suggested that Trump take a one-way trip into outer space on one of his Blue Origin rockets.
Now Bezos is apparently trying to mend high-altitude fences. Yesterday he tweeted, "Congratulations to @realDonaldTrump. I for one give him my most open mind and wish him great success in his service to the country."
---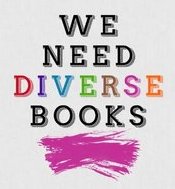 In a letter, Ellen C. Oh, president and CEO of We Need Diverse Books, wrote: "Now more than ever We Need Diverse Books. We must stay strong. We must be willing to continue to work hard and fight for all of our rights. There will be immediate dangers for many in our communities, in particular the immigrant, Muslim, and LGBTQ communities. We must support them and stand by their side. And we must continue to do everything we can to diversify children's literature with own voices. For there is no doubt in my mind that the lack of good representation in children's books that could be good windows into other lives, is a key reason for the complete lack of empathy in much of the populace. Imagine if these same people had read Last Stop on Market Street or Brown Girl Dreaming or Better Nate than Ever or American Born Chinese. What if they'd read All American Boy? I can't help but think that some of them might have made a different decision had they only been exposed to diversity at a young age.
"What this proves more than anything is that representation is not only important for marginalized children, but they are equally, if not more important for white, straight, cis-gendered, able bodied kids to read. The lack of diverse books in children's books has a direct correlation to what we have seen happen this week. And while it is too late to fix what has already happened, we can and must do better for our future generations. We must work harder to diversify the publishing industry. We must work harder to mentor new marginalized voices, we must work harder to promote and distribute diverse books by own voices authors...."