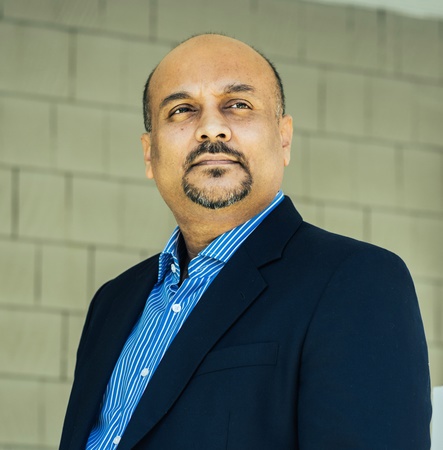 photo: Stephen Voss
Yudhijit Bhattacharjee has written features and essays on espionage, cyber crime, science and medicine for the New Yorker, the New York Times Magazine, National Geographic, Wired and other U.S. magazines. Bhattacharjee spent 11 years as a staff writer at the weekly journal Science, writing about neuroscience, astronomy and other topics in research and science policy. His work has been anthologized in the Best American Science and Nature Writing series. Bhattacharjee's first book, The Spy Who Couldn't Spell, was just published by New American Library.

On your nightstand now:

Deep Cover by a former D.E.A. agent named Michael Levine. The book was published in 1988, but I discovered it recently. It's a fascinating inside look at the American war on drugs.

Favorite book when you were a child:

My aunt gifted me a book of stories from Greek mythology when I was in sixth grade. I remember reading the stories many times over, including the one about Icarus flying too close to the sun, despite being warned not to by his father.

Your top five authors:

I've loved reading Edgar Allan Poe and Oscar Wilde. In recent years, I've mostly read nonfiction. I've really enjoyed David Grann. Richard Dawkins and Oliver Sacks are two other favorites.

Book you've faked reading:

In my 20s and 30s, many of my friends would ask me if I'd read Ayn Rand's The Fountainhead. I got so tired of being chastised for not having read the book that I began avoiding the question. I should read it.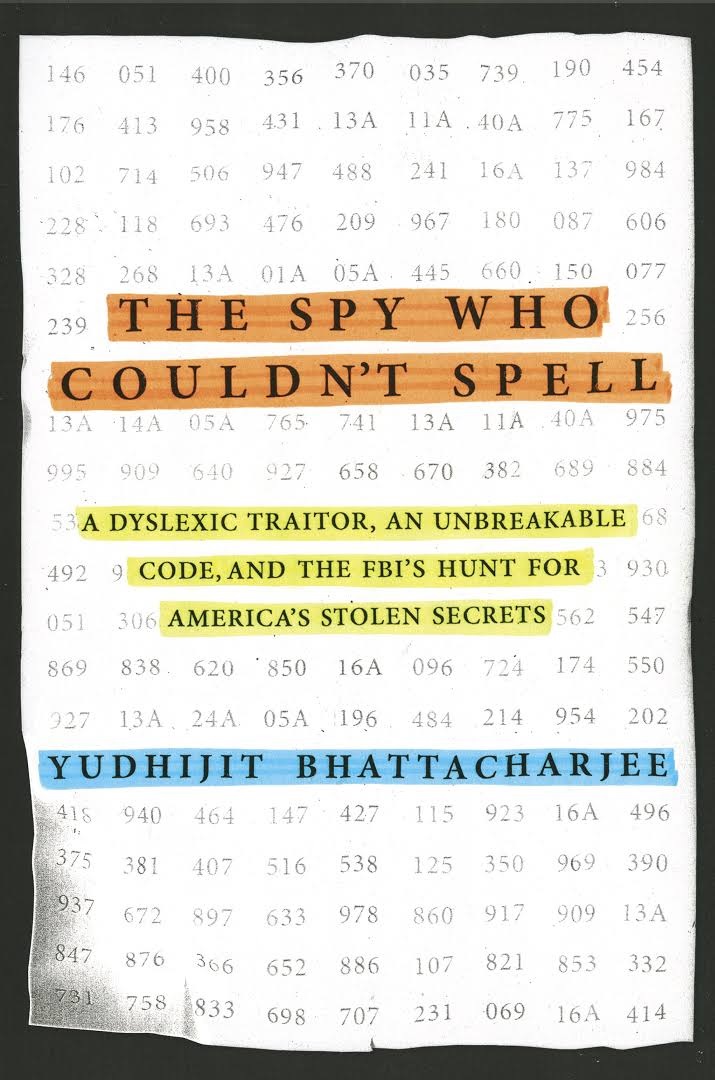 Book you're an evangelist for:

A couple of years ago, I was very impressed with The Skies Belong to Us by Brendan Koerner. The book is a fascinating account of an era of airplane hijackings in the United States that might have been all but forgotten but for Koerner's work. I love dramatic nonfiction, and this is one of the best I've read in the last five years.

Book you've bought for the cover:

I've never done that, but I recently came across a cover that made me want to buy the book: Why You Should Read Kafka Before You Waste Your Life by James Hawkes.

Book you hid from your parents:

My mother would scold me if I read comics during the school year, and so I'd hide them inside my textbooks. I could then read them while pretending to study.

Book that changed your life:

When I was in college, I was deeply influenced by The Story of Philosophy by Will Durant. It opened my mind to various ways of thinking.

Favorite line from a book:

"We privileged few, who won the lottery of birth against all odds, how dare we whine at our inevitable return to that prior state from which the vast majority have never stirred?" --Unweaving the Rainbow: Science, Delusion and the Appetite for Wonder by Richard Dawkins

Five books you'll never part with:

The Best of Ogden Nash, which never fails to cheer me up. I'd never give away James Herriot's All Creatures Great and Small, which showed me how good writing can bring an unfamiliar world to life for readers. I wouldn't give up my World Atlas, for one thing that's still hard to do on the Internet is open up a detailed map of a country or an entire continent and get absorbed in it. Neither would I part with a version of the Ramayana that my brilliant nephew, Dyuman Bhattacharya, wrote when he'd just entered middle school. And I'll always hold dear a Bangla picture book my mother used to read to me when I was a child, about a puppy and a kitten that were best friends.

Book you most want to read again for the first time:

My Family and Other Animals by Gerald Durrell. It infused a sense of adventure and wonder about the natural world that I'd love to experience again.