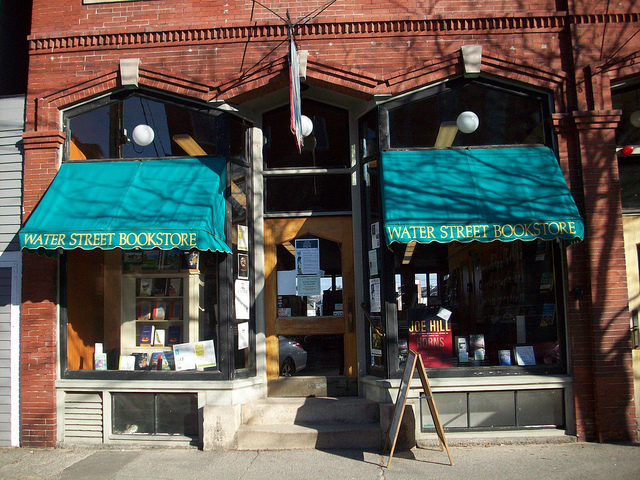 Congratulations to Water Street Bookstore, which celebrated its 25th anniversary Saturday with discounts, refreshments, giveaways, hourly prizes and a coloring station. An invitation to the festivities on the bookshop's website had announced: "We want to celebrate with you! We're here because you're here. We've said it a thousand times--this bookstore wouldn't exist in any other town. We love being part of this community and we thank you for your continued support and love."
On his personal Facebook page, owner Dan Chartrand noted: "The best work I could possibly have imagined for myself over the past 25 years is the work of building a joyous and vibrant community of readers, booksellers and authors at Water Street Bookstore in Exeter, N.H."
And yesterday on Facebook, Water Street Bookstore added a post-celebration update: "It was wonderful to see and hear from so many of you during our 25th anniversary celebration yesterday! We feel the love, we really do--THANK YOU, FRIENDS! Your local indie loves you back."