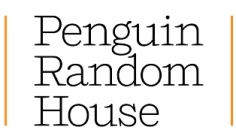 Starting in January 2017, any Penguin Random House employee in the United States who has been with the company for at least one year will be eligible to receive financial assistance in paying down student loan debt. The Student Loan Paydown (SLP) Plan comes through a partnership with Grafidi, a Boston, Mass., start-up allowing businesses to contribute directly to their employees' student loan principal on a monthly basis. Through Grafidi's SLP, U.S. Penguin Random House employees will be eligible for up to $1,200 annually in student loan repayment benefits, for up to seven and a half years.

"We have always believed in doing our part to tackle broader societal challenges by starting within our own communities," PRH CEO Markus Dohle commented. "With this new benefit to our employees, we have another opportunity to live up to our mission and help our employees invest in their futures while also making Penguin Random House a happy, productive, and rewarding place to work."

Tim DeMello, founder and CEO of Gradifi, added: "The burden of having student debt has an indisputable impact on the financial stability of an employee, not to mention the paralyzing effect loans have on the overall economy. Penguin Random House's decision to offer Gradifi's SLP Plan as a benefit to their employees emphasizes their commitment to helping alleviate that burden for its employees, as well as recognizing that student loan benefits can help attract and retain millennial talent."