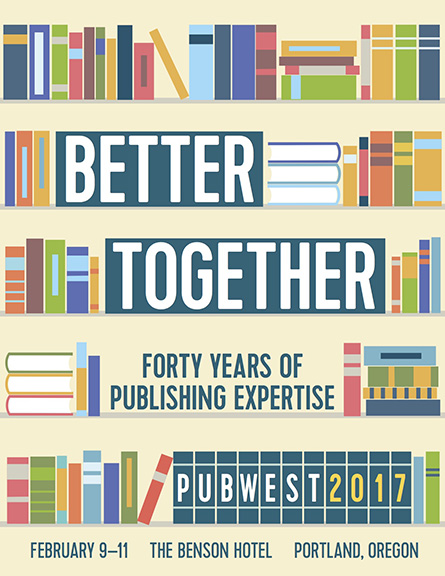 The PubWest 2017 Conference will be held next February 9-11 at the Benson Hotel in Portland, Ore.; the theme will be "Better Together: 40 Years of Publishing Expertise," in part a celebration of the association's 40th anniversary.
Keynotes will be given by Erin McKean, founder of Wordnik, the online dictionary; Ron Charles, editor of the Washington Post's Book World; Will Patton, a marketer who has worked at Nike and the NBA; and Jennifer Worick, author of Things I Want to Punch in the Face.
Among the many peer-to-peer seminars and plenary sessions, a publisher and head-of-house roundtable sessions and more are Pop Culture Publishing: Graphic Novels, Art, and Children's Books; How to Partner with Authors to Maximize Sales: The New Rules for Publicity and Marketing; Made from Scratch: Ingredients for Making Best Sellers; and Book Discovery Online.
For more information and to register, click here.