Aaron's Books, Lititz, Pa., has opened a game store called Of Dice & Pen, a "shop within a shop" that focuses on "European style" table-top games, role playing games, graphic novels and single issue comics, as well as books and gifts from a variety of sci-fi, fantasy, anime and other pop-culture fandoms. Of Dice & Pen includes open gaming tables where customers can test demonstration copies before buying, and the staff will teach new games on Saturday afternoons. Three games featured in the next several weeks include Monarch, Mystic Vale and Inis.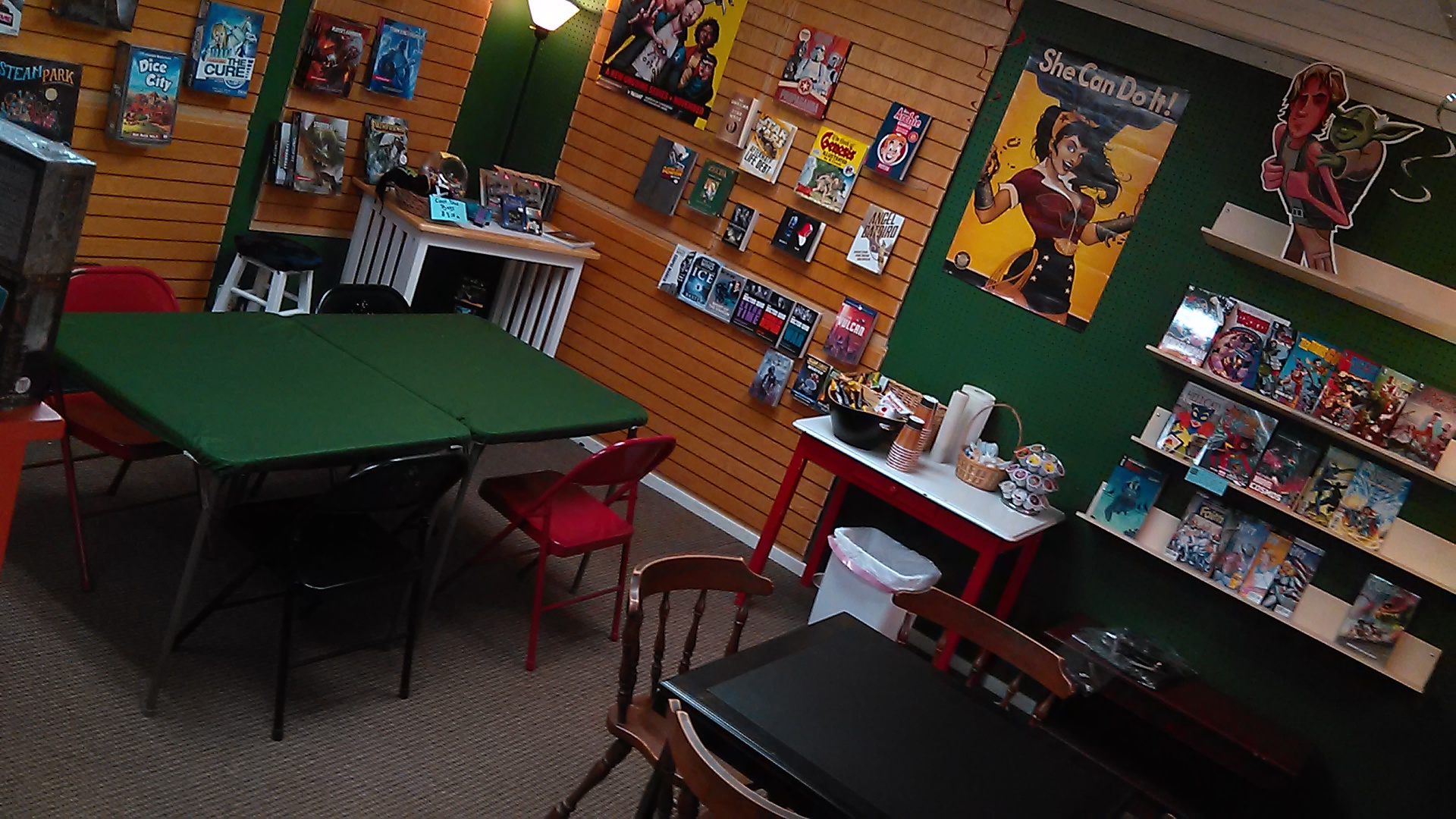 In addition, Of Dice & Pen will host more Dungeons & Dragons games, family game nights, game tournaments and author and game creator events.
Sam Droke-Dickinson, co-owner of Aaron's Books, is manager of the new shop, and will be helped by her teenage son Aaron, for whom the bookstore was named when it opened in 2005. The store will celebrate the new space with prizes and discounts for fans and gamers the weekend of November 25-27.
Aaron's Books said it will continue to be the community's local, independent bookstore, carrying new and used books, and now "reach a new audience at the same time."