A recent sidewalk chalkboard message in front of the Bookloft, Great Barrington, Mass., announced, with tongue planted loosely in cheek:
"Post Apocalyptic fiction has been moved to our current affairs section."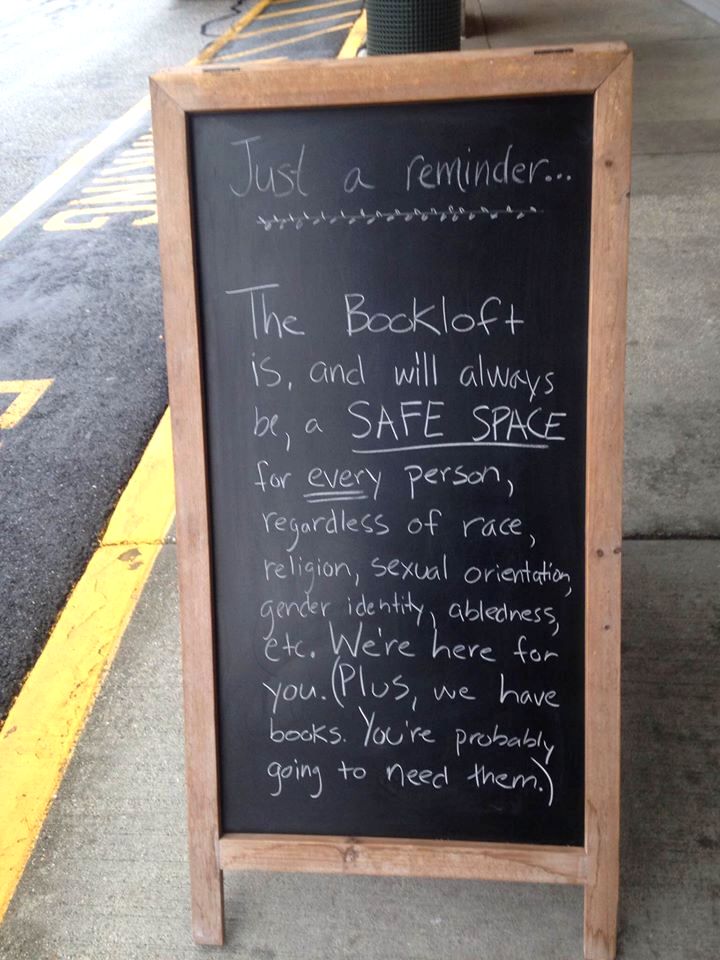 A photo of the chalkboard quickly went viral internationally, and the Bookloft followed it up with a pic of the back side of the board with a pertinent message for the times: "A big, warm welcome to our many new followers in the wake of our chalkboard sign post! We're glad to be able to offer some laughter during these hard times, but never forget that a room filled with books (and the people who love them) also offer unconditional comfort. This is the OTHER side of that chalkboard sandwich board. Whether laughing or crying, and no matter who you are, you are welcome here. Come read with us!"