Three Lives & Co., the iconic New York City bookseller that had been in danger of having to relocate after the building it has occupied since 1983 was put up for sale earlier this year and then sold in September to Oliver's Realty Group, "will stay put indefinitely, under conditions that both landlord and tenant confirm are sustainable for the long term," New York magazine reported.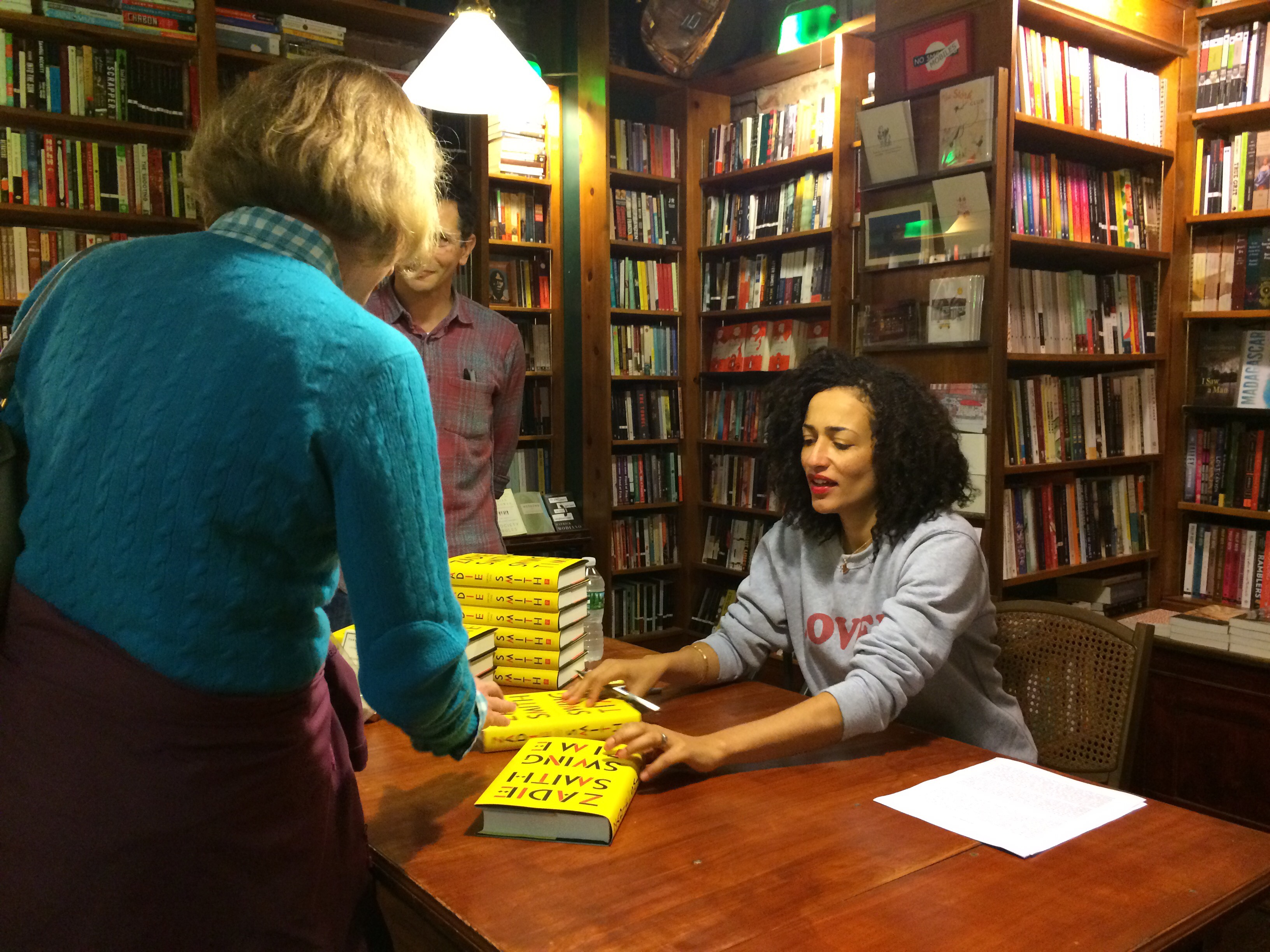 Zadie Smith signing at Three Lives yesterday
Although neither party would discuss the terms of the new lease, Three Lives' owner Toby Cox "was buoyant when New York called to confirm the news, and added that working out terms with his new landlord was 'a delight.' The Oliver's team, he says, was 'very aware that Three Lives was important to the neighborhood' and of the particular challenges that a business like his faces," New York wrote, adding that Oliver's managing partner David Wine echoes the same idea in the letter Cox is sending out to his customers: "We know how beloved Three Lives is in the West Village and we're thrilled to provide it with stability."
Cox told Shelf Awareness the new lease "gives the shop long-term stability.... My staff and I are thrilled, look very much to continuing to serve the great neighborhood of the West Village. I'm kind of speechless right now. It's just amazing."