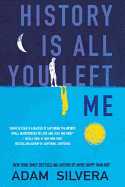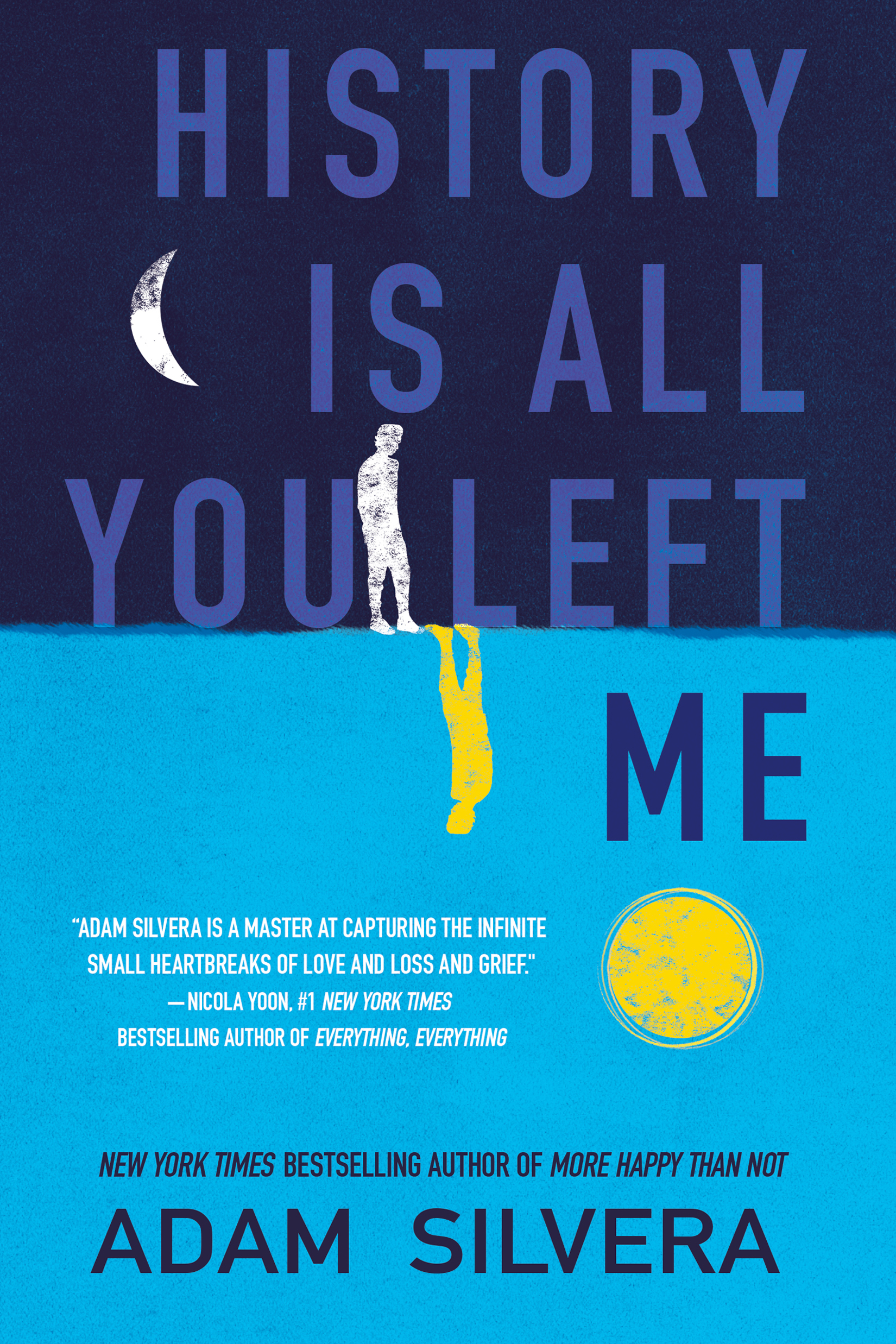 When History Is All You Left Me opens, the love of 17-year-old Griffin's life is already dead. Theo was Griffin's best friend, boyfriend and first everything. Now Griffin has to face both Theo's funeral and Jackson, the guy Theo started dating after he left New York and went to California for college. Griffin hates Jackson--they even deliver competing eulogies--but begins to realize that he's the only other person who understands what it was like to date Theo and lose him.

The novel bounces back and forth in time between the giddy start of Griffin and Theo's romance and Griffin's current devastation. Author Adam Silvera (More Happy Than Not) is wrenchingly good at writing about grief. He captures the huge, howlingly lonely feelings of loss, but also the little things, like feeling guilty for enjoying a song or wanting to watch TV: "I just want to know when it'll be possible to laugh again," thinks Griffin. "And when it'll be okay."

As Griffin tries to make sense of life without Theo, and his conflicted feelings about Jackson, he is also dealing with worsening OCD. He has to be on the left side of anyone he's with, he scratches his palms and tugs his ear when he's stressed, and he needs things to happen in even numbers. Griffin's parents are accommodating but concerned about Griffin's needs. Theo, however, always saw the OCD as something a little bit magical about Griffin--something that makes him special.

Much of the book consists of Griffin's internal talking to Theo, so we get a full sense of the churn of his mind and the rawness of his heart. We also get a wonderful shifting portrait of Theo. He starts as an idealized figure of handsome genius, effortlessly making up stories about a whole alternate universe of zombie pirates just from the illustration on a puzzle box. We gradually, along with Griffin, become aware of flaws that were there all along, such as Theo's tendency to be self-absorbed and thoughtless.

The most deftly written character is Wade, the third member of a best-friends squad with Griffin and Theo. At first, Wade seems like a standard best friend character, threatened by Griffin and Theo's romance and a convenient shoulder to cry on. But he's fleshed out a single brushstroke at a time, becoming rich and engaging. Even though he's the odd man out, Wade often has the best understanding of Griffin and Theo's relationship. And while Theo is good with flashy gestures, it's Wade who knows Griffin well enough to get him a keychain of his favorite Harry Potter character, Cedric Diggory.

History Is All You Left Me doesn't sugarcoat grief. Theo's death is going to be painful for a long time. But the novel quietly shows how dealing with loss will help Griffin see himself and his world more clearly. It's a painful coming of age, but a beautifully written and very satisfying one. --Ali Davis, freelance writer and playwright, Los Angeles, Calif.

Shelf Talker: In Adam Silvera's second novel, a young man blown apart by grief slowly learns to put himself back together, perhaps as a better version of himself.