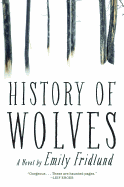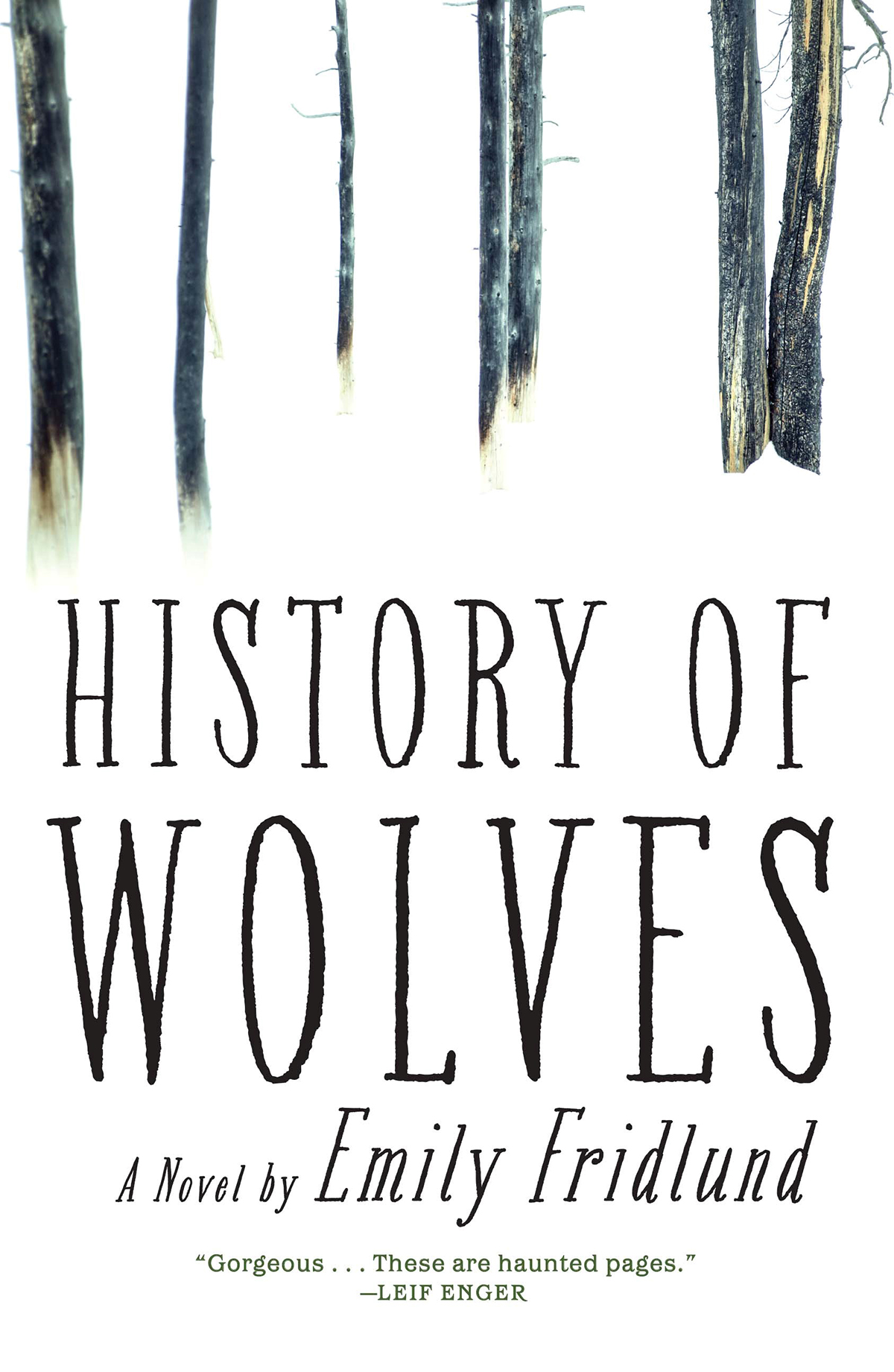 In her first novel, Emily Fridlund joins Peter Geye (Wintering) and Tim O'Brien (In the Lake of the Woods) in considering the no-man's land of Minnesota somewhere north of Bemidji and Duluth. History of Wolves is so observant, so compassionate, so fresh that it can hold its own among the best of more established writers. The narrator Linda's life is bent and shaped by this grand territory of isolation--its clear lakes and thick forests, small-town beer and bait shops, primitive cabins and summer lake mansions, and especially its extremes of weather. The 37-year-old Linda's memories of events in her mid-teens are always colored by the seasons: "Winter collapsed on us that year. It knelt down, exhausted, and stayed"; spring appears with "a wallop of bright green everywhere you looked"; and then the hot summer delivers swarming mosquitos and random forest fires.

It's a tough place to grow up--made tougher by Linda's disenchanted and distant commune-founding parents; an enigmatic classmate, Lily, with "big brown eyes, dyslexia... dimples on her cheeks, nipples that flashed like signs from God through her sweater"; a young history teacher with a sex-offender past who hits on Linda and Lily; and the high school clique of idolized hockey players who "got teachers to forgive their blank worksheets... [and] Zambonis to stripe the world as far as you could see in perfect swaths of freezing water." Fridlund brings such authenticity to Linda's voice that it easily skips among these teen demons; she salts the novel with snippets from Linda's earlier unchaperoned childhood in the commune and later restless years in the Twin Cities with temp jobs and deadbeat boyfriends.

When the suburban Chicago Gardner family moves into the fancy log summer home across the lake from Linda, they provide the answer to the only prayer she has cobbled from her "rinky-dink faith": "Dear God, please help... [us] to be not too bored and not too lonely." Cleopatra ("Patra") Gardner is taking time away from the city with her four-year-old son, Paul; her husband, Leo, is an astronomer temporarily living in Hawaii doing research for a book, which Patra is editing. She desperately needs childcare help when she meets Linda, who happily dumps her part-time job to babysit Paul. A precocious, softhearted kid with an active imagination, he's a handful with "four-going-on-five-year-old plans: visit Mars, get shoes with ties," an obsession with trains and a peculiar attachment to his father's large glove. Linda tries to teach Paul simple survival skills, the habits of migrating birds and nomadic wolves, and the mysterious ways of the woods, but fate and Leo's Christian Science teachings override Linda's ingenuous guidance. It doesn't go well. Growing up is hard, but there is nothing more grown up than wondering if one could have done more for those one cares about. Fridlund gets it--and in History of Wolves, expertly tells it. --Bruce Jacobs, founding partner, Watermark Books & Cafe, Wichita, Kan.

Shelf Talker: In a voice both innocent and mature, the narrator of Emily Fridlund's splendid first novel captures the trials of growing up in the stark isolation of northern Minnesota.