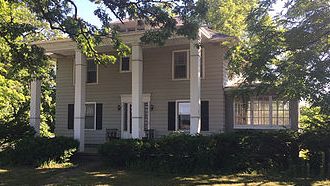 Coyote Wisdom Book Store & More, Lansing, Mich., recently moved to the house next door at 2442 N. Grand River Ave., doubling the shop's square footage, City Pulse reported. Owner Connie Ranshaw founded the store 13 years ago after retiring from a career in state government.
"I was always interested in natural healing, but that was a part of my life I couldn't show on the job," she said, adding that at the new location, "the interior has lots of wood with pocket doors and parlors. I want to keep its integrity. It's a privilege to be in it."
Observing that the store is "tidy and quiet, exuding a feeling of calm and balance," City Pulse wrote that Ranshaw "attributes much of the store's success to word of mouth from her loyal customers and her dedicated staff, many of whom are practitioners of the various disciplines represented in the store's book selection."
"I like to have a variety of different opinions," she said.