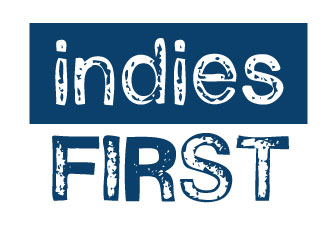 As Thanksgiving weekend and the start of the holiday shopping season approaches, independent booksellers in the United States are finalizing Indies First plans and looking toward the busy end of the year.
Digital audiobook provider Libro.fm, which announced a partnership with the American Booksellers Association to sell audiobooks through independent bookstores earlier this month, is offering a free digital audiobook on Indies First Day. Customers at participating stores will be able to choose from more than nine digital audiobooks, including The Absolutely True Diary of a Part-Time Indian by Sherman Alexie, the driving force behind the creation of Indies First in 2013.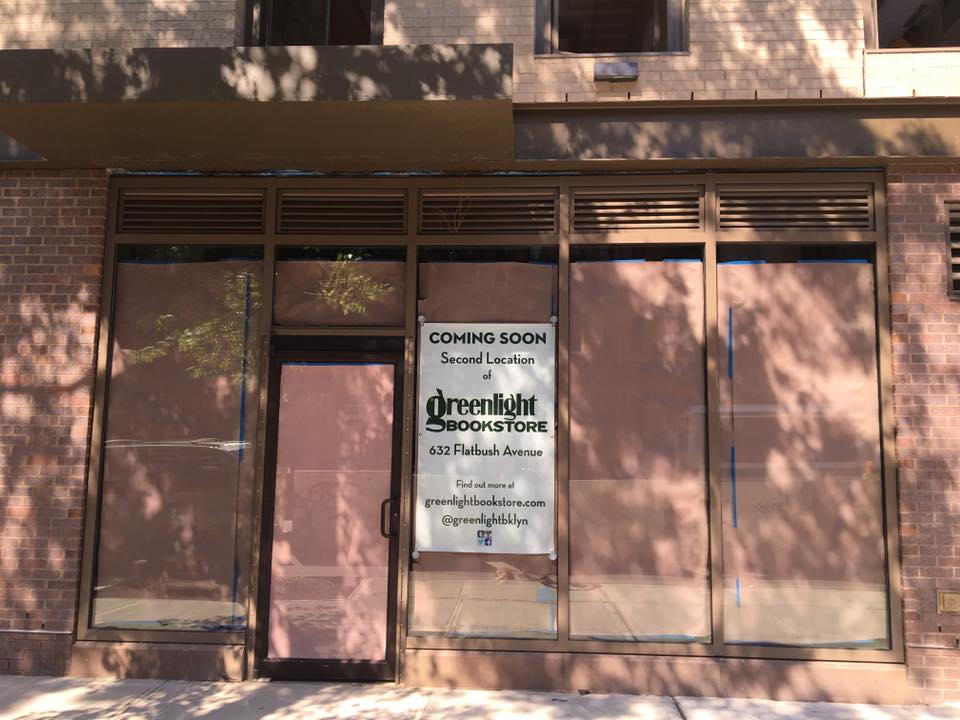 In Brooklyn, N.Y., Greenlight Bookstore co-owners Jessica Stockton Bagnulo and Rebecca Fitting plan to open a second Greenlight store just in time for Indies First. Thanksgiving weekend there will be a private party for community lenders at the new store in Brooklyn's Prospect Lefferts Gardens neighborhood, followed by a holiday open house on December 8 and a grand opening party planned for January 7. At the original Fort Greene store on Small Business Saturday, things will be kept simple with a focus on customer service, handselling and highlighting the store's annual holiday picks. Looking ahead to the holidays, Stockton Bagnulo expects to see continued robust sales of Rad Women Worldwide by Kate Schatz and Miriam Klein Stahl, Ta-Nehisi Coates's Black Panther, and novels such as Zadie Smith's Swing Time, Yaa Gyasi's Homegoing and Brit Bennett's The Mothers.
"I was just joking--but it's true--that for this year's Indies First, we've aimed big and decided to open a new bookstore," said Fitting. "I doubt we'll do the same thing every year, but it does make this one pretty special."
Page 2 Books in Burien, Wash., will welcome Seattle author Jayne Anne Krentz as a guest bookseller from 1-3 p.m. on November 26. Krentz has written dozens of romance novels and many bestsellers over the years under a variety of pseudonyms. Her next novel, When All the Girls Have Gone, will come out just a few days after Indies First, on November 29.
At CoffeeTree Books in Morehead, Ky., co-owners Grant Alden and Susan Thomas will set up a special display with recommendations from local author Tom Williams and serve refreshments throughout the day. There will be cookies from Rosie Daykin's Butter Celebrates! cookbooks, mulled cider and popcorn--CoffeeTree Books is located in an old movie theater, and the popcorn machine is still there and operational. Shoppers will also receive free tote bags with their purchases, as long as supplies last. Thomas said that there didn't seem to be a major stand-out title driving people to the store but noted that J.D. Vance's Hillbilly Elegy: A Memoir of a Family and Culture in Crisis has been selling particularly well, even for a national bestseller.
"It definitely hits a little close to home here, and I think the elections results may keep that one on the top of our own list," said Thomas. "People are trying to understand their neighbors."
In Boston, Papercuts J.P. is celebrating both its second anniversary and hosting a launch party for its new publishing imprint, Cutlass Press. Musician Rick Berlin will read from his memoir, The Paragraphs, which is Cutlass's inaugural title, and sign copies. There will also be champagne and cupcakes.
Third Place Books in Lake Forest Park, Ravenna, and Seward Park, Wash., is celebrating Indies First this year with a variety of special offers, prize giveaways and author visits. All three stores will be running a "spend $50 or more, get a $10 gift card" promotion. At the Seward Park location, which opened just this year, there will be a host of Seattle-area authors, including Sherman Alexie, Laurie Frankel and David Schmader. In Ravenna, there will be a special storytime in the morning, followed by a prize wheel in the afternoon, and at Lake Forest Park there will be another prize wheel and free coffee available all day. Wendy Ceballos, the store's director of events and marketing, said that aside from the Seward Park location, there was a definite focus this year on driving people in to shop, rather than running events all day.
Ceballo added that Atlas Obscura: An Explorer's Guide to the World's Hidden Wonders by Joshua Foer, Dylan Thuras and Ella Morton, seems to have caught many people's imagination, and that sales in general are picking up earlier this year. She said: "That could be that fall was a bit quiet up until the election or it could be post-election retail therapy. Either way it feels like people want to be out and around other people, and stores like ours are great places to do that."
At DIESEL, a bookstore in Oakland, Larkspur and Brentwood, Calif., owners John Evans and Alison Reid will try something new this year: 10% of the Small Business Saturday sales from the Oakland and Larkspur locations will be donated to efforts opposing the construction of the Dakota Access pipeline through the Standing Rock Sioux Reservation in North Dakota. In addition to those charitable activities, which Evans called "Indies First for First Nations," there will be authors visiting throughout the day, with four signed up to visit the Brentwood location. On December 2, DIESEL will host Sen. Bernie Sanders at an offsite event in Berkeley, and Evans said he expects Sanders's new book, Our Revolution, to remain a strong seller throughout the season. He added that he expected good things from Rebecca Solnit's imaginative atlas of New York City, Nonstop Metropolis, The Hidden Life of Trees by Peter Wohlleben, and the photography book Ancient Skies, Ancient Trees by Beth Moon. Evans also wondered whether this year's late Hanukkah would result in a slow start to December followed by a frenzied last few days before Christmas and the first night of Hanukkah.
"There's a lot of emphasis on handselling," said Evans. "That's what I love about the season: getting books for a particular person, rather than saying 'this book, everybody wants it.' " --Alex Mutter