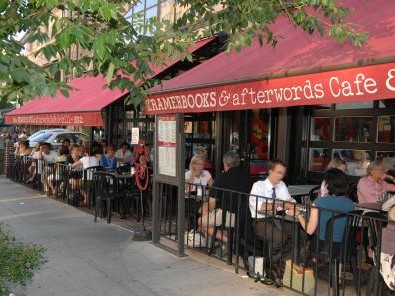 Bill Kramer and David Tenney, who founded Kramerbooks & Afterwords Cafe in Washington, D.C., 40 years ago, are selling the business to Steve Salis, co-founder of the local chain &pizza, the Washington Post reported. Tenney will retain an interest in the business. The sale is expected to be finalized in the first half of next year.

Last year, Kramer and Tenney began discussing selling the store and restaurant, which had sales of $10 million in 2015, evenly split between the two parts. "I knew the business was viable, but I also knew the restaurant was beat up and tired," Tenney said. "If we could find some way to resurrect and invigorate the restaurant, there would be a wonderful future ahead."

When the pair met Salis, they realized, Kramer said, "We had a similar outlook and very similar goals. I realized it was time for me to, as gracefully as possible, bow out and bring in new talent."

Already Salis is expanding the store into an 800-square-foot space next door and creating a children's book annex that is scheduled to open this week. Among other plans: building a new coffee bar, adding more events space and increasing cookbooks, history and nonfiction titles.

Salis said that he has spent a year studying the store and especially how customers move through it. "It's been a digestion period--coming in and watching everything," he told the Post. "Even if things give you heartburn, you want to be very, very careful to not ruin something that's great."

He added that the biggest challenge will be merging the bookstore and restaurant, which have separate entrances, computer systems and employees. A third of customers in either part of Kramerbooks & Afterwords don't know the other business exists. Salis wants, he continued, "to figure out how do we do a better job of bringing these experiences together."