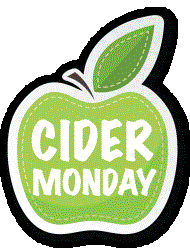 The fourth annual Cider Monday, "the bricks-and-mortar response to Cyber Monday and the frenzy of online shopping associated with Black Friday and its invasion of Thanksgiving," will take place on Monday, November 28. Participating stores offer customers a cup of cider and thanks for shopping local.
Willard Williams, the owner of the Toadstool Bookshop in Keene, Peterborough and Milford, N.H., came up with the idea three years ago. This year, bookstores celebrating Cider Monday include Snowbound Books, Marquette, Mich., the Bookman, Grand Haven, Mich., Bridgeside Books, Waterbury, Vt., Phoenix Books in Essex, Burlington, Rutland and Chester, Vt. In addition, a variety of non-bookstore retailers and some buy local and downtown groups are participating.
For more information, stores should click on Monadnock Buy Local.