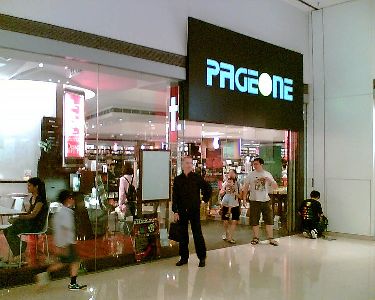 Bookstore chain Page One has closed its last two branches in Hong Kong. The Standard reported that the Festival Walk and Harbour City outlets had posted notices saying accounting firm KPMG has taken over the stores. KPMG said it is still "in information-gathering mode" to "assess the current status" of the business, adding that the chain has been "experiencing strained conditions for some time."
Page One, which has headquarters in Singapore and sells primarily English-language books, announced in August "that it was looking for funding and had reached an advanced stage of discussion with a potential investor. But there had been no news since then," the Standard wrote.
Noting that it was a pity that the local market "could no longer sustain a middle-class bookstore," publisher Jimmy Pang Chi-ming of Sub-culture Ltd. said it is extremely difficult for a bookstore to survive in Hong Kong because "the new generation doesn't buy books anymore" and rent is unreasonably high.
Page One opened its first store in Hong Kong in 1997 and at its peak operated 10 locations, but last year closed its Times Square branch, followed by the shuttering of six more stores at Hong Kong International Airport this year.