One of the most tragic and seminal events in U.S. history--the attack on Pearl Harbor--took place 75 years ago this December 7. The event led the country into World War II and began an exceedingly bitter, bloody series of battles in the Pacific that lasted for four years and claimed millions of lives.
It should come as no surprise that the attack has resulted in many hundreds if not thousands of memoirs, histories, analyses and even historical fiction. Here follows a selective listing of titles released in the last few decades, organized by publication date.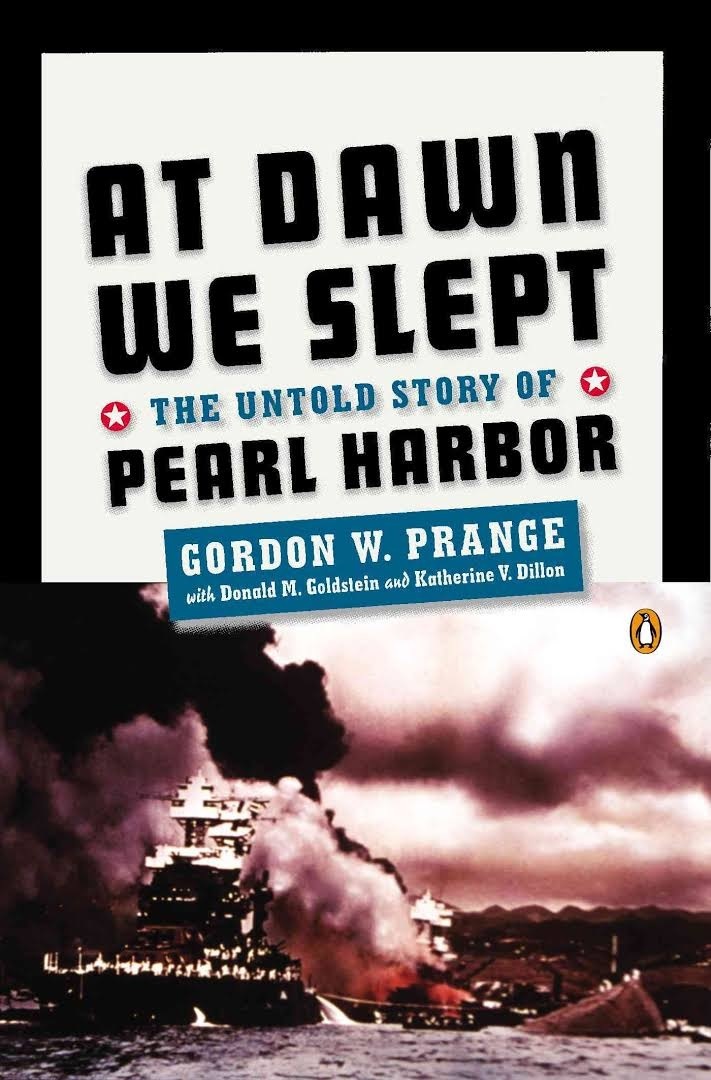 At Dawn We Slept: The Untold Story of Pearl Harbor by Gordon W. Prange (Penguin Books, $25, 9780140157345). Gordon W. Prange (1910-1980) was a longtime University of Maryland history professor and Chief Historian in General Douglas MacArthur's staff. In 1963, his article Tora! Tora! Tora! was published in two parts in Reader's Digest. It became the basis for the screenplay of the 1970 film and was expanded, after Prange's death, into At Dawn We Slept, a classic account of the attack from both sides, using interviews Prange conducted during the military occupation of Japan. The book was originally published in 1981. In 2001, Penguin Books released a new edition marking the 60th anniversary of Pearl Harbor.

Day of Infamy by Walter Lord (Holt, $17.99 9780805068030). In 2001, Holt republished Walter Lord's classic 1957 account of Pearl Harbor to commemorate the attack's 60th anniversary. In Day of Infamy, Lord, author of the Titanic history A Night to Remember, gives a comprehensive view of the attack from all sides, using personal interviews and some 25,000 pages of other testimony.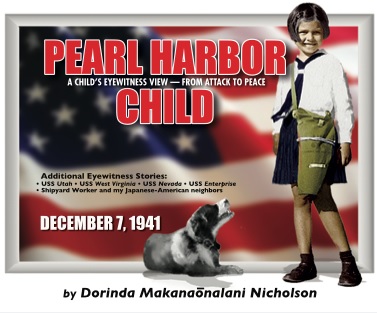 Pearl Harbor Child: A Child's View of Pearl Harbor from Attack to Peace by Dorinda Makanaonalani Nicholson (Woodson House Publishing, $12.95, 9780931503023). This book for young readers recounts the author's experiences as a six-year-old living in Pearl City, a peninsula at the heart of Pearl Harbor, during the attack. The book was originally published in 1993 by the Arizona Memorial Museum Association. Woodson House Publishing released a 60th anniversary edition in 2001, which features 100 photographs and several maps.

Pearl Harbor Warriors: The Bugler, the Pilot, the Friendship by Dorinda Makanaonalani Nicholson, illustrated by Larry Nicholson (Woodson House Publishing, $15.95, 9780931503054). This book for young readers by the author of Pearl Harbor Child chronicles the unlikely friendship, 50 years after the attack, between Japanese pilot Lt. Zenji Abe and American Marine Richard Fiske.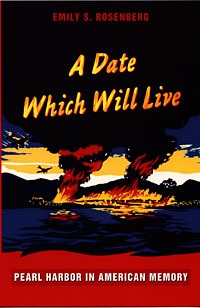 A Date Which Will Live: Pearl Harbor in American Memory by Emily S. Rosenberg (Duke University Press, $22.95, 9780822336372). Part of the American Encounters/Global Interactions series, this book by a current University of California, Irvine history professor looks at the legacy of Pearl Harbor in American culture, how the attack's 50th anniversary created a surge of new interest, and what Pearl Harbor can teach us about the 9/11 attacks, which occurred shortly before this book's publication in 2003.

Last Witnesses: Reflections on the Wartime Internment of Japanese Americans edited by Erica Harth (St. Martin's Griffin, $22.99, 9781403962300). Writers, activists, scholars, students and professionals reflect on Japanese internment 60 years after the bombing of Pearl Harbor. Some 120,000 Japanese-Americans were interned, including several of the contributors to this volume. The rest, descendants of those so wronged by racism and wartime hysteria, ask the same question: can it happen again? The paperback was last published in 2003.

No Sword to Bury: Japanese Americans in Hawai'i During World War II by Franklin S. Odo (Temple University Press, $49.50, 9781592132072). Franklin Odo follows the Japanese-Americans in Hawaii during and after the attack on Pearl Harbor, like those in the ROTC initially called upon to defend the islands from invasion, or those who later enlisted in the segregated 442nd Regimental Combat Team. The book, published in 2003, uses many oral histories, and also looks at non-military roles, like the Varsity Victory Volunteers, who performed public works.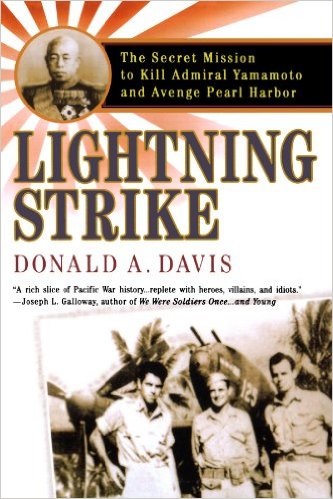 Kimmel, Short, and Pearl Harbor: The Final Report Revealed by Fred Borch and Daniel Martinez (Naval Institute Press, $29.95, 9781591140900). This 2005 book includes a reproduction of the Department of Defense report on whether or not Admiral Husband Kimmel and General Walter Short were culpable for the attack on Pearl Harbor. The co-authors, an Army lawyer and a military historian, add context to the report itself.

Lightning Strike: The Secret Mission to Kill Admiral Yamamoto and Avenge Pearl Harbor by Donald A. Davis (St. Martin's Griffin, $26.99, 9780312309077). In April 1943, the architect of the Pearl Harbor attack, Admiral Isoroku Yamamoto, was killed when American fighters ambushed his transport aircraft. In Lightning Strike, Donald Davis explores Operation Vengeance and the men who partook in it, airmen who would spend the rest of their lives publicly feuding over who actually shot down the admiral's plane.

The Attack on Pearl Harbor by Jane Sutcliffe, illustrated by Bob Lentz (Capstone Press, $9.99, 9780736868723). This 2006 graphic novel for young readers, part of the Disasters in History series, chronicles the attack through various perspectives.

Radioman: An Eyewitness Account of Pearl Harbor and World War II in the Pacific by Carol Edgemon Hipperson (St. Martin's Griffin, $18.99, 9781250040985). Carol Edgemon Hipperson was a U.S. Navy radioman and petty officer during the Pacific War. He survived the attack on Pearl Harbor, the sinking of the USS Yorktown, and spent the rest of the war working with the Russians, and then against the Japanese in Alaska, all of which is recounted in this 2008 memoir.

Battleship Oklahoma BB-37 by Jeff Phister, Thomas Hone and Paul Goodyear (University of Oklahoma Press, $19.95, 9780806139364). The Oklahoma served from 1914 to 1947, but its most fateful moment came in 1941, when the Japanese attack killed 429 crew and left the ship at the bottom of Pearl Harbor. This 2008 book chronicles the battleship's long history, including the lengthy salvage and scrap operation.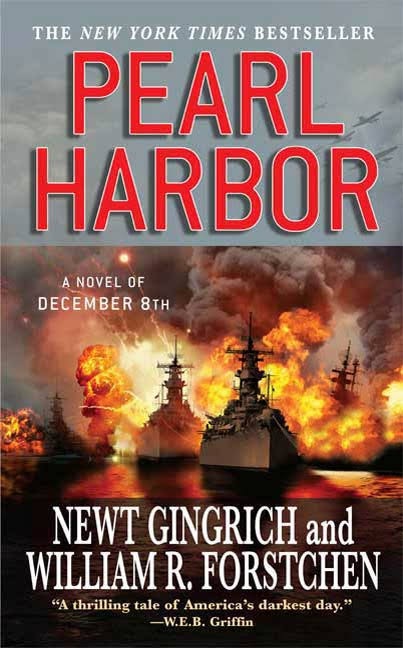 Pearl Harbor: A Novel of December 8th by Newt Gingrich and William R. Forstchen (St. Martin's Griffin, $19.99, 9780312366230. With this book, former House Speaker Gingrich and historian Forstchen began a two-part alternate history series concluding with 2009's Days of Infamy, in which Admiral Yamamoto directly leads the Pearl Harbor attack and inflicts far more damage on the U.S. fleet (in real-life, the admiral remained behind in Japan).

I Survived the Bombing of Pearl Harbor, 1941 by Lauren Tarshis (Scholastic, $5.99, 9780545206983). This illustrated book for young readers, part of the I Survived series, follows 11-year-old Danny Crane on the morning of the Pearl Harbor attack. Released in 2011, this entry follows other disaster survival tales like I Survived the Attacks of September 11th, 2001 and I Survived the Sinking of the Titanic, 1912.

Tora! Tora! Tora!: Pearl Harbor 1941 by Mark Stille, illustrated by Jim Laurier (Osprey Publishing, $18.95, 9781849085090). This illustrated study from a Navy military historian gives a comprehensive view of the origins, execution and results of the attack. It is part of Osprey's Raid series, which focus on single military actions, and was published in 2011.

Day of Lightning, Years of Scorn: Walter C. Short and the Attack on Pearl Harbor by Charles R. Anderson (Naval Institute Press, $19.95, 9781591140054). This 2011 biography reconsiders the actions of Walter C. Short, the U.S. Army General in charge of the defense of Hawaii during the Pearl Harbor attack. He and Admiral Husband E. Kimmel were swiftly and, according to this book, possibly erroneously judged as at fault for the attack's surprise arrival and devastating results.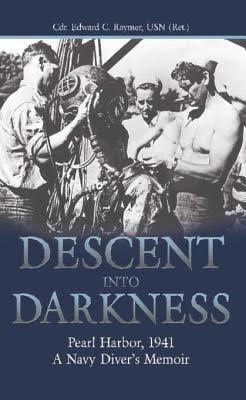 Descent into Darkness: Pearl Harbor, 1941--A Navy Diver's Memoir by Edward C. Raymer (Naval Institute Press, $19.95, 9781591147244). This memoir, last reprinted in 2012, was written by the head of the Navy salvage divers flown to Oahu after Pearl Harbor. These men dived in extremely dangerous conditions, in pitch-black interiors of sunken battleships, where they had to rely on memorized blueprints instead of sight, and cope with many grizzly discoveries. After salvage efforts at Pearl, Raymer was assigned to other wrecks strewn across the Pacific theater.

Battleship Sailor by Theodore C. Mason (Naval Institute Press, $24.95, 9781557505798). Part of the Bluejacket Books series, this 2013 reprint of a 1983 book is a portrait of an enlisted man's life aboard the battleship USS California before and during Pearl Harbor.

Resurrection: Salvaging the Battle Fleet at Pearl Harbor by Daniel Madsen (Naval Institute Press, $26.95, 9781591145400). This book for general readers chronicles the salvage operation after Pearl Harbor, from the raising of the Oklahoma to dismantling the above-water portions of the Arizona. It includes many previously unpublished photographs and was last reprinted in 2013.

What Was Pearl Harbor? by Patricia Brennan Demuth, illustrated by John Mantha (Grosset & Dunlap, $5.99, 9780448464626). This 2013 book for young readers, part of the What Was...? series, gives a simple, illustrated explanation of this pivotal moment in American history.

Trapped at Pearl Harbor: Escape from Battleship Oklahoma by Stephen Young (Naval Institute Press, $19.95, 9781557509925). Stephen Young was a seaman first class on the Oklahoma when Japanese bombs caused his ship to capsize. In this 2013 reprint of an entry in Naval Institute Press's Bluejacket Books series, Young describes the horrors of being trapped in an oily, dark and watery wreck that became a tomb for many fellow sailors. It was originally published in 1991.

Surprise Attack!: Nickolas Flux and the Attack on Pearl Harbor by Terry Collins, illustrated by Amerigo Pinelli (Capstone Press, $7.95, 9781491402580). The Nickolas Flux History Chronicles books are a series of illustrated children's tales about a young history buff who is transported to historic moments. In this entry, Nickolas struggles to survive after he suddenly finds himself in the midst of Pearl Harbor.

Day of Infamy: The Story of the Attack on Pearl Harbor by Steven Otfinoski (Capstone Press, $6.95, 9781491470824). This 2015 entry in the Tangled History series offers young readers a comprehensive account of Pearl Harbor from multiple perspectives on both sides.


No One Avoided Danger: NAS Kaneohe Bay and the Japanese Attack of 7 December 1941 by J. Michael Wenger, Robert J. Cressman and John F. Di Virgilio (Naval Institute Press, $34.95, 9781612519241). The attack on Pearl Harbor itself, of Japanese bombs falling on battleship row, often overshadows the other strikes that occurred on Oahu that infamous morning. In No One Avoided Danger (2015), three military historians chronicle the air raids on the naval air station at Kaneohe Bay from the perspectives of the attackers and defenders.

Battleship Arizona: An Illustrated History by Paul Stillwell (Naval Institute Press, $60, 9781591146780, March 15, 2016). The 25-year service history of the USS Arizona, including its destruction with the loss of 1,177 men during Pearl Harbor, is shown in an illustrated history that draws on thousands of official documents and hundreds of interviews.

Memorializing Pearl Harbor: Unfinished Histories and the Work of Remembrance by Geoffrey M. White (Duke University Press, $26.95, 9780822361022, April 1, 2016). Anthropology professor Geoffrey M. White explores how the attack on Pearl Harbor has been commemorated ever since that day of infamy. He looks at the site itself and the sometimes competing interests surrounding it, from serviceman memorials to the concerns of native Hawaiians and Japanese Americans.

Infamy: The Shocking Story of the Japanese American Internment in World War II by Richard Reeves (Picador, $18, 9781250081681, April 12, 2016). In Infamy, journalist Richard Reeves gives a definitive account of the internment of 120,000 Japanese Americans after Pearl Harbor. He looks at the primitive camps themselves, their unfortunate inmates, and the wider political and racial storm surrounding the program, including the improbable enlistment of Japanese Americans to fight for a country that had so wronged them.

Pearl Harbor: From Infamy to Greatness by Craig Nelson (Scribner, $32, 9781451660494, Sept. 20, 2016). Craig Nelson, author of Rocket Men: The Epic Story of the First Men on the Moon, gives a monumental history of the attack itself, its origins and its outcomes in Pearl Harbor. He traces the attack back to late-19th century Japan, to attitudes developed there during the Meiji Restoration, and follows an ever more ominous thread through the early 20th-century until all hell breaks loose on Oahu in 1941. His chronicle of the attack uses thrilling, often heartbreaking and always evocative firsthand accounts from both sides.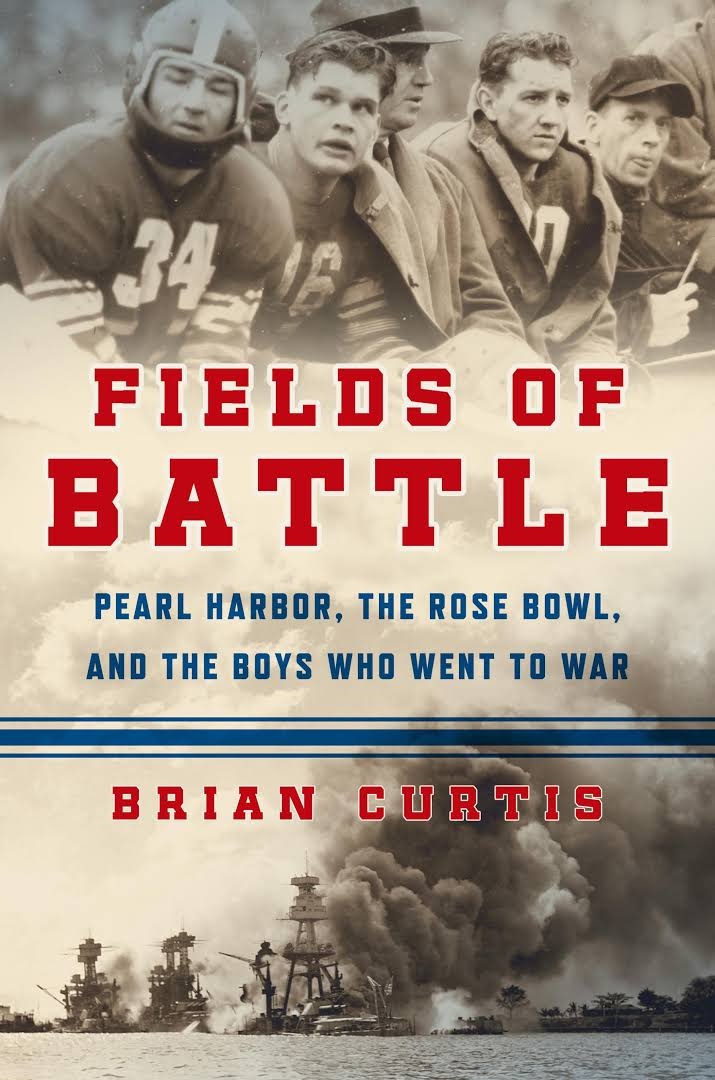 Fields of Battle: Pearl Harbor, the Rose Bowl, and the Boys Who Went to War by Brian Curtis (Flatiron Books, $29.99, 9781250059581, Sept. 27, 2016). The 1942 Rose Bowl was moved from Pasadena, California to Durham, North Carolina after the attack on Pearl Harbor. Following that momentous football game, players on both sides enlisted. In Fields of Battle, sports Journalist Brian Curtis tracks the diverging and sometimes converging paths these players took during World War II, from the hills of Italy, to the jungles of the South Pacific and a Japanese American internment camp in Idaho.

Pearl Harbor: 75 Years Later: A Day of Infamy and Its Legacy by The Editors of LIFE (LIFE, $35, 9781618931764, Oct. 25, 2016). This photographic retrospective chronicles the buildup to Pearl Harbor, covering domestic and international political events, and the aftermath of the attack. It includes reproductions of LIFE magazine's actual pages for the 10 weeks after the bombing.

Heroes of Pearl Harbor by Allan Zullo (Scholastic, $5.99, 9780545872768, Oct. 25, 2016). This book for young readers, part of the Ten True Tales series, gives the real stories of 10 sailors during the attack on Pearl Harbor.

Countdown to Pearl Harbor: The Twelve Days to the Attack by Steve Twomey (Simon & Schuster, $30, 9781476776460, Nov. 1, 2016). The final days before the attack on Pearl Harbor were a whirlwind of diplomacy, deception and military maneuvering. In Countdown to Pearl Harbor, Pulitzer Prize-winning journalist Steve Twomey scrutinizes the many warnings, most ignored, of the Japanese arrival at Oahu, and the figures who played important roles in these final days of American peace.

The Other Side of Infamy: My Journey through Pearl Harbor and the World of War by Jim Downing and James Lund (NavPress, $14.99, 9781631466274, Nov. 1, 2016). Jim Downing was a sailor who survived the attack on Pearl Harbor. In this religious-themed memoir, he reflects on his experience as a Christian in World War II and how his beliefs contend with the reality of killing in war.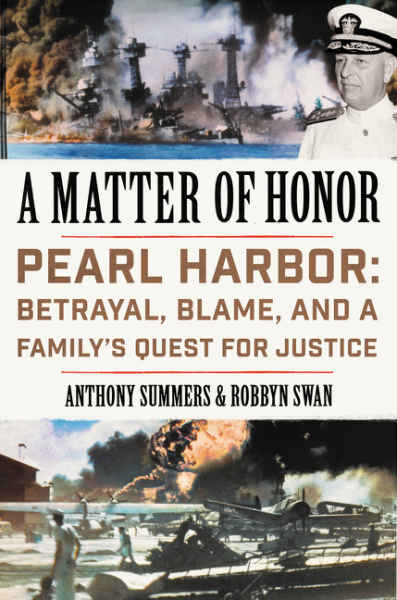 A Matter of Honor: Pearl Harbor: Betrayal, Blame, and a Family's Quest for Justice by Anthony Summers and Robbyn Swan (Harper, $35, 9780062405517, Nov. 15, 2016). Admiral Husband Kimmel, Commander-in-Chief of the Pacific Fleet, was charged with dereliction of duty following the attack on Pearl Harbor. In A Matter of Honor, two Pulitzer Prize finalists, with the cooperation of the Kimmel family, contend that Admiral Kimmel was baselessly blamed for intelligence failures not of his own making. They also refute the consistent conspiracy theory that FDR had advance knowledge of the attack, claiming instead that fault lies with the ineptitude of other Washington brass.

Dawn of Infamy: A Sunken Ship, a Vanished Crew, and the Final Mystery of Pearl Harbor by Stephen Harding (Da Capo Press, $24.99, 9780306825033, Nov. 22, 2016). On the morning of December 7, 1941, the lumber carrier Cynthia Olson reported coming under attack by a submarine halfway between Seattle and Honolulu. The ship vanished with all her crew. In Dawn of Infamy, Stephen Harding explores the fate of the Cynthia Olson, and tries to determine if she was the first of Japan's victims in the Pacific.

All the Gallant Men: An American Sailor's Firsthand Account of Pearl Harbor by Donald Stratton and Ken Gire (William Morrow, $25.99, 9780062645357, Nov. 22, 2016). This is the first and only memoir written by a survivor of the USS Arizona, the Pearl Harbor battleship whose powder magazine exploded, killing 1,177 crew members. Seaman First Class Donald Stratton survived with burns over two-thirds of his body. At age 94, he shares his harrowing story for the first time.

Seven Days of Infamy: Pearl Harbor Across the World by Nicholas Best (Thomas Dunne, $27.99, 9781250078018, Nov. 29, 2016). Like 9/11 and JFK's assassination, Pearl Harbor was one of those paradigm-shattering events where people remember where they were and what they were doing when they heard the news. In Seven Days of Infamy, Nicholas Best looks at what famous figures were doing when they heard what happened at Pearl Harbor (Kurt Vonnegut was taking a bath and Eisenhower was napping). Best includes the days surrounding the attack and worldwide perspectives, like the views of European Jews and of Mao, who was training his forces in China. --Compiled by Tobias Mutter