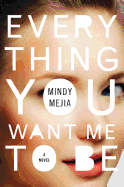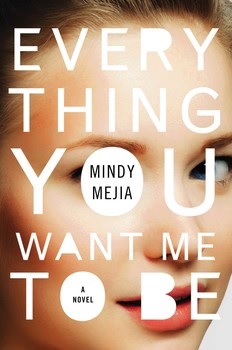 This sophomore novel from Mindy Mejia (The Dragon Keeper) delves deeper than the average thriller, exploring themes of identity and the different faces people show to those who think they know them best.

Del Goodman, Vietnam War veteran and sheriff of tiny Pine Valley in rural Minnesota, has seen plenty of tragedy in his lifetime, but little compares to the devastation of finding Hattie Hoffman murdered in a barn. Del knew Hattie all 17 years of her too-short life--he liked to tease her by calling her Henrietta (her despised full name)--and thinks highly of her parents, Bud and Mona. Like everyone in Pine Valley, Del cannot imagine who would want to harm a much-loved high school senior, and his job is to find out before the justice-hungry citizens choose their own suspect. His investigations yield few surprises aside from the screen name "LitGeek," a friend Hattie met online and a clue that will lead Del into her darkest secrets.

In alternating chapters, Mejia reveals the story of Hattie's senior year. Hattie has an incredible gift for acting, fully inhabiting any character she plays. However, all the world is Hattie's stage. "Sometimes I think acting is a disease, but I can't say for sure because I don't know what it's like to be healthy," she muses. She analyzes family, friends and teachers to understand how to play the perfect daughter, the perfect girlfriend, the perfect student, living as a series of fictional constructs to hide the truth of the vacant landscape of her emotions. When handsome, literature-loving Peter Lund moves to town, Hattie feels real passion for the first time. Peter is drawn to her as well, but unfortunately, he's older than Hattie, married and her English teacher. As he struggles with a failing marriage, his connection with beautiful, brilliant, determined Hattie explodes into forbidden love, setting them on a collision course that somehow ends in her death.

Mejia's small-town setting makes Hattie's ability to dissemble especially powerful. Despite the claustrophobic closeness of the same friends, neighbors and teachers her entire life, Hattie manages to convince each of them that her roles are her true self. The list of murder suspects is short but filled with enough motives to keep early guessers changing their minds. Still, the mystery of the killer's identity sometimes feels secondary to the fascinating layers of Hattie's identity, pluralistic and unknowable even to herself. Steady, practical Del provides a dependable foil for the many shades of Hattie and conducts an occasionally judgmental postmortem on her choices. Readers will surely find this unsettling, character-driven descent into secret desires and hidden faces everything they wanted to see from a talented writer and then some. --Jaclyn Fulwood, blogger at Infinite Reads

Shelf Talker: In this character-driven mystery, a small-town sheriff investigates the death of a talented teen actress who had an affair with her married teacher.