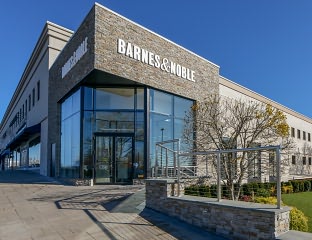 Yesterday, Barnes & Noble opened its new concept store in Eastchester, N.Y. The Journal News reported that the "bookseller's first 'kitchen' concept store, designed by firm Avroko with assistance from Italian architect Miguel Sal, features a full-service restaurant, an outdoor patio and, of course, books," though the location "sacrificed book space to add the 2,600-square-foot restaurant, which can seat more than 80 people" and is the first B&N to offer alcoholic beverages. "There's also a 3,000-square-foot outdoor patio with seating, a fire pit and bocce courts."
David Deason, B&N's v-p of development, said, "It's been a while since we had really gone after an overall new aesthetic. This is an effort and a commitment to updating what a great bookstore environment should be. The objective wasn't to be contemporary, it was to be fresh and make it approachable." B&N plans to open similar stores in four other locations: Edina, Minn.; Folsom, Calif.; Loudon, Va.; and Plano, Tex., most by the end of the year.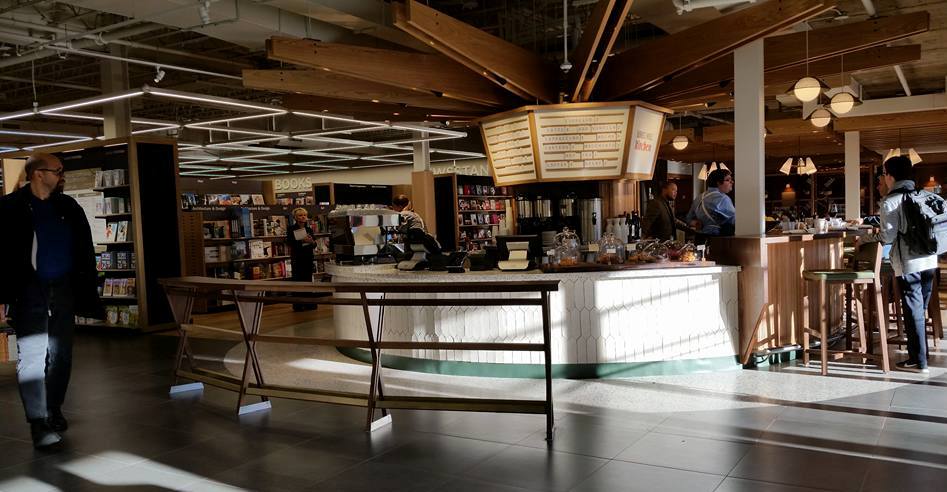 Interior of the new Barnes & Noble (photo: Chris Kerr)
Store manager Kathie Bannon, who oversaw the Borders bookstore that once operated in the space, observed: "Hearing and feeling what Borders meant to the community--a place they identified with and they came to share their love of reading--it was a big loss. Now that we're able to bring that back again in a big way, in a very beautiful way, that's the special thing to me."
She also noted that "every single section has been specifically curated for this store and for this customer. It's the best of the best. It's just an edited version of what we have in our big Barnes & Noble stores but this being our new prototype store, it offers a more curated selection."