As might be expected on such a lively day, social media was buzzing with Indies First/Small Business Saturday posts from booksellers. Here's a sampling: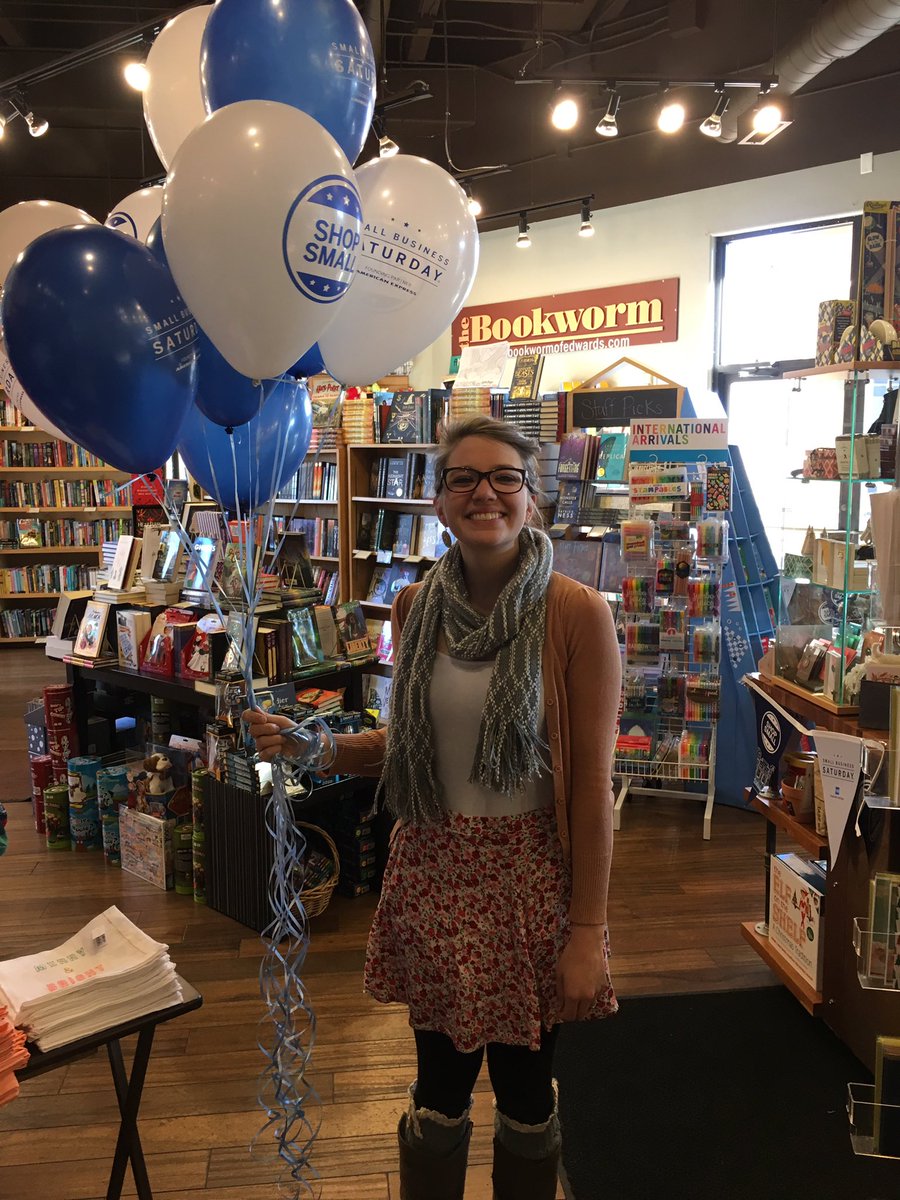 At the Bookworm of Edwards in Colorado
The Bookworm of Edwards, Edwards, Colo.: "Happy Small Business Saturday! We're Open!"
The Bookstore Plus, Lake Placid, N.Y.: "We're ready, we're all dressed up for #smallbusinesssaturday (especially Marc--check that bow-tie out)! Come celebrate with us!"
Titcomb's Bookshop, East Sandwich, Mass.: "#ShopLocalSaturday Cookies and cocoa -- it's a party at Titcomb's Bookshop!"
University Book Store, Seattle, Wash.: "Hey, it's @paulconstant of @seattlereviewof! He recommends Agnostic: A Spirited Manifesto by Lesley Hazelton. #UBSAuthorTent #indiesfirst."
DIESEL, A Bookstore, Oakland, Calif.: "No foolin', DIESEL might be at the end of today's enormous rainbow." And: "Edan Lepucki and Kate Schatz are here today as guest booksellers and we couldn't be more excited!"
Parnassus Books, Nashville, Tenn.: "And here's our roundup of visiting authors for this afternoon! They'll sign your book, they'll sign your baby, they'll sign your dog!"
Village Books, Bellingham, Wash.: "We've got authors in the store and writers in the window! Come join the fun on #smallbusin... http://ift.tt/2g4lZFx
Brazos Bookstore, Houston, Tex.: "#SmallBusinessSaturday might not be our favorite day of the year... but it's pretty close. #SmallBizSaturday #bookstore #shoplocal #books."
Literati Bookstore, Ann Arbor, Mich.: "Thank you to our fantastic author/volunteer booksellers today! Here they are holding their book recommendations. #indiesfirst."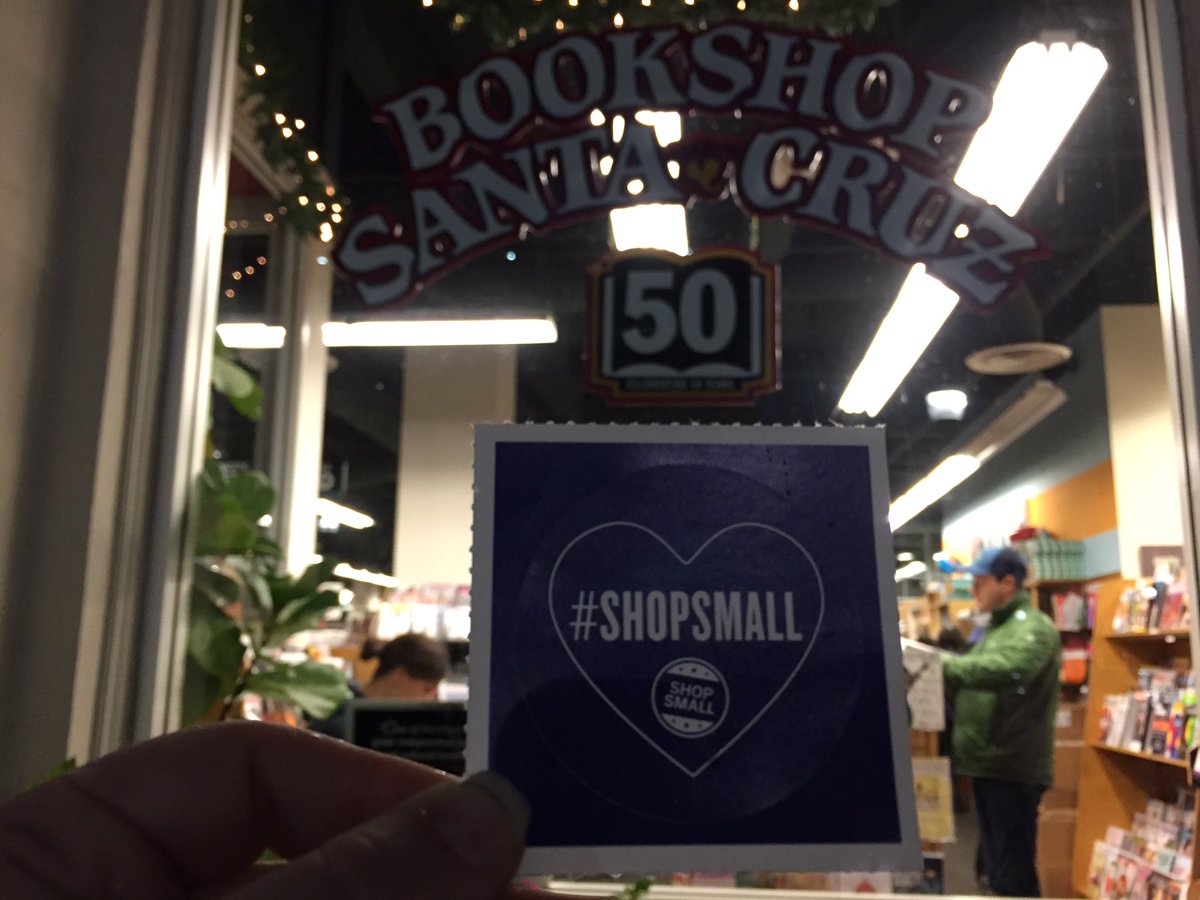 Bookshop Santa Cruz, Santa Cruz, Calif.: "Bookshop Santa Cruz is open tonight until 11 p.m. for #SmallBusinessSaturday! We're warm, dry, & full of books. #IndiesFirst."
McLean & Eakin Booksellers, Petoskey, Mich.: "We had so much fun today on Small Business Saturday! Thank you to everybody who came in and shopped indie. You are all very special to us and this was a great opportunity to say thank you to our customers, near and far."
Volumes Bookcafe, Chicago, Ill.: "A BIG THANK YOU to everyone who decided to #shoplocal with us & with bookstores and small businesses nationwide. #SmallBusinessSaturday
Her Bookshop, East Nashville, Tenn.: "My goodness. Today was simply incredible--like a huge bear hug. Y'all know how to make a gal feel loved and appreciated and like going after her dream of opening a tiny bookstore in this digital age wasn't such a crazy idea after all. Thank you, thank you, thank you!"