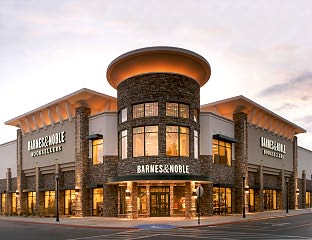 A Barnes & Noble in Albuquerque, N.Mex., remained closed yesterday after being damaged, along with several other stores, by a string of suspected arson fires early Saturday morning, the Journal reported. Mary Ellen Keating, B&N's senior v-p of corporate communications and public affairs, said she did not know when the chain's Coronado Center location would reopen, though some employees had returned to the premises to clean up, while others are working temporarily at the Cottonwood area store.
"I just know that all of our employees are either at the store working (on cleanup) or at the nearby store working, so no one is without pay," said Keating. She told the Associated Press that the company would not lay off employees while it cleans the fire-damaged location during the holiday season.
Yesterday, federal authorities charged a man with using an explosive device to damage an Old Navy store in Albuquerque, "where a string of overnight fires and vandalism during the busiest shopping weekend of the year" damaged Starbucks shops, the B&N and other establishments, the AP reported.