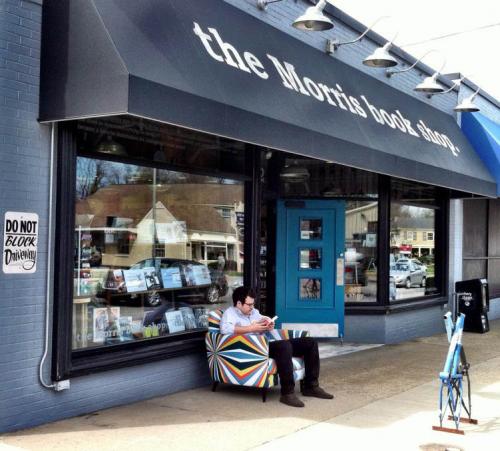 The Morris Book Shop, Lexington, Ky., is closing at the end of January after owner Wyn Morris was unable to find a buyer for the business, the Lexington Herald-Leader reported. "I have found myself with no choice but to close," Morris said. "Selling something that is not profitable is a challenge."
At the same time, Jay McCoy, who has managed Morris Book Shop for more than three years, is hoping to open a store in the Chevy Chase area with business partner and fellow poet, Savannah Sipple, who teaches English at Hazard Community and Technical College. They aim for have a store with a café serving wine and beer, and are talking with bankers and plan to begin a crowd-funding campaign soon.
Morris commented: "I can't think of anybody more equipped to succeed by building on what we started. Besides, I know where they can get some great bookshelves, cheap."
In July, Morris said he wanted to sell the store, which he opened in 2008. "There were some really interesting conversations and a lot of fascinating ideas," Morris said of his discussions with possible buyers. "But none of it was sound enough to really work."
Although the store has been highly popular and become "a Lexington literary institution," as the Herald-Leader put it, it hasn't been profitable and sales declined over the past two years, which Morris attributed in part to competition from Amazon, big-box booksellers and chains that sell books.
On the store's website, Morris wrote, "I've been stunned--humbled is not a powerful enough word--by the outpouring of support since July's announcement that our days might be numbered. This would be so much simpler if I was the only one who cared, if I was the only one who will miss the shop horribly. It's been a wild trip, and I thank you all for that."
Before opening the store, Morris worked for many years at Joseph-Beth Booksellers and then at the University Press of Kentucky.