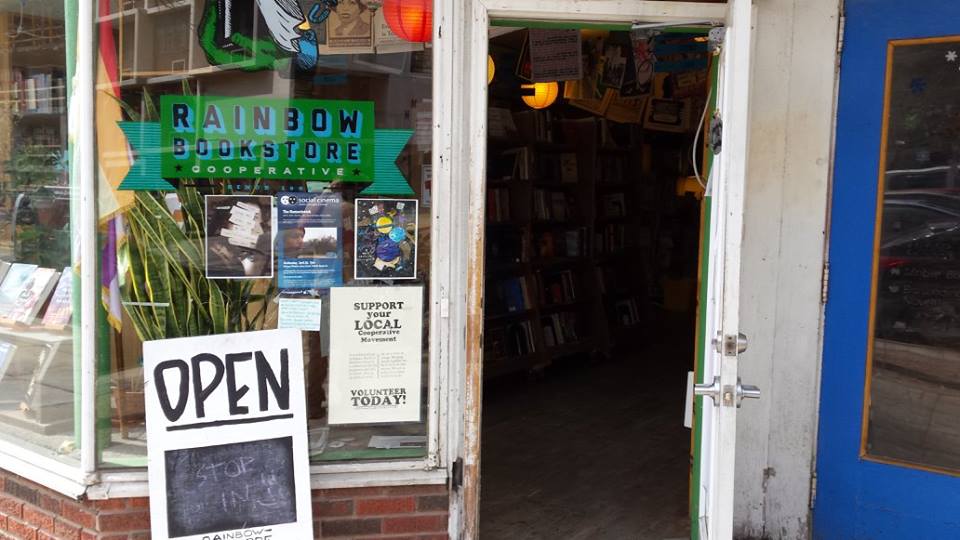 Rainbow Bookstore Cooperative, Madison, Wis., which announced earlier this fall that it was in danger of going out of business, will officially close today, WMTV reported. Volunteer Felix Bunke cited lack of funding, rather than lack of interest, as a primary factor in the decision.

Another volunteer member, Debbie Rasmussen, told the Wisconsin State Journal that among the causes for the closing was that "our main source of revenue, which was selling textbooks that supported the rest of the bookstore, is vanishing." The "changing landscape of downtown" was another factor.
WMTV noted the store "has gone through phases where it hired paid employees, but as finances have grown tighter, the store has been run on a volunteer basis. Volunteers like Bunke say the experience of working at Rainbow has been a rewarding one--he calls the store his second alma mater, saying that the books he's read and the visitors he's learned from have been more of an education than school."
On Facebook Friday, the bookshop announced a special weekend sale, as well as "a farewell party for Harvey the bookstore cat Saturday from 7-9 p.m.... We're so grateful for your support over the past 27 years!"