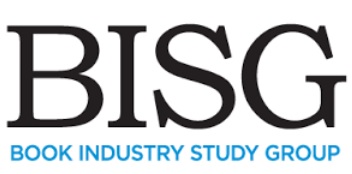 Following approval by the Book Industry Study Group's board of directors last week, the organization's programming schedule for 2017 now includes two dozen webinars, six topic-driven programs and four events that will take place throughout the year.
"The first webinar each month will explain what our committees are working on, why it matters and how members can join in to shape their work," explained Brian O'Leary, who became BISG's executive director two months ago. "We'll typically use the second webinar each month to explain product updates and highlight new releases that benefit our membership and the industry."
The first of the four events will be the annual Making Information Pay session, which will be held in New York City in April and focus on "The Evolution of Delivery." In June, BISG plans to hold a one-day workshop called "The Accessibility Imperative," and November will see another Making Information Pay session, this one centered on Higher Education. Some of the topic-driven programs, meanwhile, will feature discussions on the plan to combine the International Digital Publishing Forum with the World Wide Web Consortium, and the case for ONIX 3.0 in the U.S. market.
"Earlier this year the Board developed and approved a refined statement of its mission, objectives and strategies," said Maureen McMahon, CEO of Kaplan Publishing and BISG board chair. "We have renewed our focus on providing members with information, standards and research that help them do their jobs more effectively."