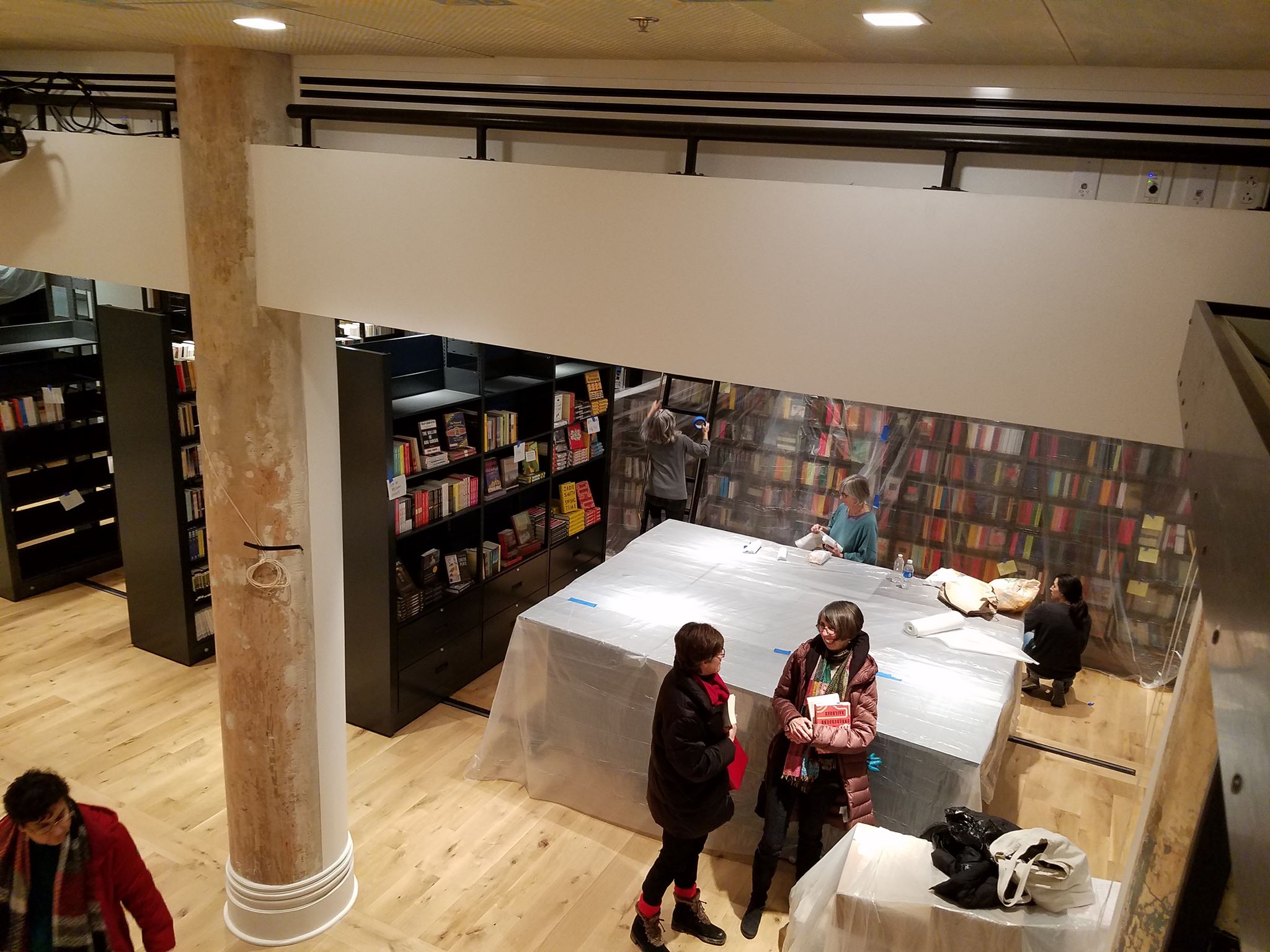 City of Asylum prepares to open this weekend.
Pittsburgh's nonprofit City of Asylum, which has offered refuge to writers in exile for a dozen years, is opening its new bookstore this Saturday at 40 West North Ave., where "visitors to the North Side will be able to browse a carefully curated selection of 8,000 volumes by authors from all over the world in a renovated Masonic hall now called Alphabet City," the Post-Gazette reported.
The building's first floor has a state-of-the-art broadcast studio next to the bookstore, and the remainder of the 9,000-square-foot space will house a wine and cheese restaurant, Casellula @ Alphabet City, which is expected to open January 28.
The store's manager is Lesley Rains, who opened the East End Book Exchange in Bloomfield in 2012, then sold the business last June. Shortly thereafter, Henry Reese and Diane Samuels, founders City of Asylum in 2004, contacted her about the new venture.
"It was a lot of fun to put this collection together," Rains said of City of Asylum's inventory. Jen Kraar, a middle school librarian, chose the children's books.