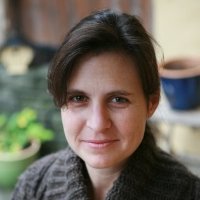 Kristin Keith
In honor of Kristin Keith, the beloved Norton rep who died on January 4, the New Atlantic Independent Booksellers Association is renaming the William Helmuth Sales Rep of the Year Award the Kristin Keith Sales Rep of the Year Award. The first Kristin Keith Sales Rep of the Year Award will be presented on October 7 during the NAIBA fall conference in Cherry Hill, N.J.
NAIBA created the award, originally named after William Helmuth of Book Travelers, in 1987 to recognize the sales rep "who is the sort of person who does their homework all the time, is patient and tolerant of customers and colleagues, who makes mistakes from enthusiasm, then owns up to them."
Keith, a former NAIBA board member, won the Helmuth Award in 2013 for "her dedication and enthusiasm for the book industry and book people." NAIBA said that by renaming the award, it "wants to immortalize her dedication, enthusiasm and heart to a new generation of book people."