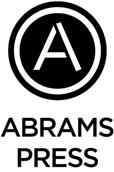 Abrams has launched Abrams Press, a narrative nonfiction imprint that will publish books covering a broad range of categories, including popular culture, film, art, design, general-interest science, nature, food topics and more. The imprint's logo, designed by Abrams creative director John Gall, joins a family of logos introduced in fall 2016 as part of a wider rebranding program.
The first book to be published by Abrams Press, on May 16, will be Michael Ruhlman's Grocery: The Buying & Selling of Food in America, which blends reportage, personal history and social commentary to explores food issues through the lens of the supermarket and the ways in which we produce, market and consume our food.
Highlights of the Abrams Press fall 2017 list include Two-Dimensional Man by Paul Sahre; Breaking Bad 101 by Alan Sepinwall; and A Stash of One's Own, a collection of literary essays from some of the biggest names in the knitting world, edited by Clara Parkes.
The spring 2018 season will feature a collection of personal essays by refugee writers, edited by Pulitzer Prize–winning author Viet Thanh Nguyen; Evil by psychologist Dr. Julia Shaw; A Grand Success! by Peter Lord, David Sproxton and Nick Park; and Godforsaken Grapes by Jason Wilson.
"These are all extraordinarily talented writers who offer unique perspectives on fascinating and diverse subjects," said executive editor Jamison Stoltz.
Abrams president and CEO Michael Jacobs commented: "With Abrams Press, we are realizing a long-standing desire to add timely, thought-provoking narrative books to our already successful adult publishing portfolio. We want to publish more writers in our own special way. With the launch of Abrams Press, it is our moment to do so."