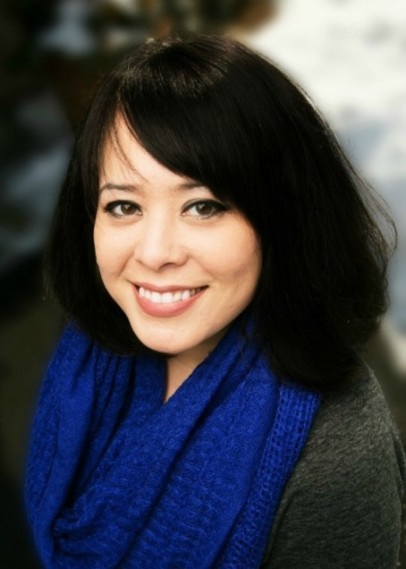 photo: Laurence Kesterson
Children's book author Erin Entrada Kelly has a bachelor's degree in women's studies from Louisiana's McNeese State University and an MFA from Rosemont College near Philadelphia. Her debut novel, Blackbird Fly, was a 2015 Junior Library Guild Selection, a 2015 Best Book of the South and a finalist for the Pat Conroy Southern Book Prize. Blackbird Fly was also named one of the American Library Association's most notable books of the year, earned an Honor Award for Literature from the Asian Pacific Librarians Association and received a Golden Kite Honor Award. Her second novel, The Land of Forgotten Girls, was a finalist for the NAIBA Book of the Year Award, earned a Gold Award for Fiction from the Parents' Choice Foundation, and received the APALA Award for Children's Literature. Her third middle-grade novel, Hello, Universe, was published March 14, 2017. All are from Greenwillow Books.

Kelly, a Filipina American, was raised in Louisiana and now lives in Philadelphia.

On your nightstand now:

There are books on, under and around the nightstand, including--but not limited to--Becoming Queen Victoria: The Tragic Death of Princess Charlotte and the Unexpected Rise of Britain's Greatest Monarch by Kate Williams; The Wicked Will Rise by Danielle Paige; Sumo by Thien Pham; Priestdaddy: A Memoir by Patricia Lockwood; and Cookie Monster and the Cookie Tree by David Korr and Joe Mathieu.

Favorite books when you were a child:

Halfway Down Paddy Lane by Jean Marzollo; Very Worried Walrus by Richard Hefter; all Dr. Seuss; most of Judy Blume; and The Monster at the End of This Book by Jon Stone and Michael Smollin.

Your top five authors:

Can I corral them into groups of five and then name all 500 of them? No? Okay. I'll go with Rebecca Stead, Brit Bennett, Kate Morton, Daphne du Maurier and Fonda Lee.

Book you've faked reading:

I've never finished To Kill a Mockingbird or The Great Gatsby. There, I said it.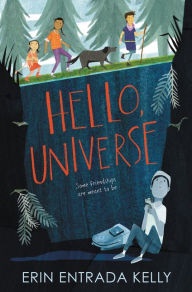 Books you're an evangelist for:

All the Light We Cannot See by Anthony Doerr; Bel Canto by Ann Patchett; The Mothers by Brit Bennett; When You Reach Me by Rebecca Stead; and The Irreversible Decline of Eddie Socket by John Weir. This list could go on forever, but those are the first that come to mind. Oh, wait! Can I add Station Eleven by Emily St. John Mandel and Stead's Goodbye Stranger? Also, The Hour of Daydreams by Renee Macalino Rutledge. And of course I love Don't Let the Pigeon Drive the Bus by Mo Willems.... Okay, I'll stop now.

Book you've bought for the cover:

Brave Story by Miyuki Miyabe.

Book you hid from your parents:

I never had to hide books from my parents, but I devoured V.C. Andrews when I was a kid, and those are probably hide-worthy. I also secretly bought Lucky by Jackie Collins, because I wanted to read something "grown-up." It was definitely hide-worthy.

Book that changed your life:

All of them.

Favorite line from a book:

"Bookbag, pocketshoe." --When You Reach Me

Five books you'll never part with:

Wuthering Heights by Emily Brontë. I have a Wuthering Heights collection that includes an edition from 1848. It's published under her pen name, Ellis Bell. It's also the same edition that Emily Dickinson had on her nightstand when she died. (Not the same book, mind you. Just the same edition.)

The Life of Elves by Muriel Barbery. There is no book on my shelf that has more underlined passages than this one, except The Irreversible Decline of Eddie Socket.

When You Reach Me by Rebecca Stead. A top favorite. (Is there such a thing as a "top favorite?" Or is it just "favorite?")

Very Worried Walrus by Richard Hefter. What can I say? I love that walrus. I was that walrus. Not literally, of course.

Don't Let the Pigeon Drive the Bus by Mo Willems. Never fails to make me laugh. I've given this book many hugs. (Yes, I hug books. Don't judge me.)

P.S. It was really difficult to leave Rebecca off this list. Sorry, Daphne.

Books you most want to read again for the first time:

I would love to experience Wuthering Heights again for the first time. I avoided reading it until well into adulthood because I was under the false impression that it was a romance. (Romance isn't my bag.) I was in for a surprise once I started my crazed journey over the desolate moors. In my opinion, Wuthering Heights is a story of revenge, not romance. And Heathcliff's capacity for revenge continues to intrigue me.

Second: When You Reach Me. What a fantastic book! A puzzle, a coming-of-age story and historical fiction all wrapped in a tidy, well-written book with a realistic and three-dimensional main character. Not to mention the time travel.... So good.