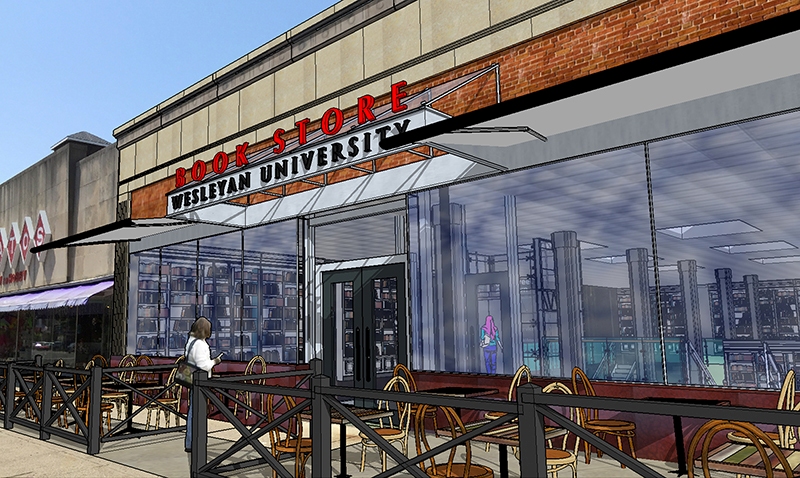 The new Wesleyan R.J. Julia Bookstore in Middletown, Conn., which is scheduled to open this spring, will feature a café run by grown, a USDA organic certified business owned and operated by Shannon Allen and her husband Ray, a former basketball star at the University of Connecticut, in the NBA and on an Olympic gold medal-winning team. The university noted that "grown marries the quality of farm-to-fork cuisine with a level of convenience that makes it possible for busy people on the go to access high-quality foods at affordable prices."
Wesleyan president Michael Roth said that grown's "commitment to wholesome food and sustainable practices are a perfect fit for Wesleyan. We think the addition of this healthy option on Main Street is a great thing for the people of Middletown."
Shannon Allen commented: "As a Middletown native, and Connecticut residents, we are thrilled to partner with Wesleyan University as the new cafe in the Wesleyan R.J. Julia Bookstore. We are collectively committed to sustainability beyond the kitchen, practicing permaculture and allergen awareness in a stunning holistic environment for students, faculty and the greater Middlesex County community."
Larry McHugh, president of the Middlesex County Chamber of Commerce, said the Allens are "great businesspeople and strong corporate citizens. This news adds to the major excitement that R.J. Julia Booksellers and Wesleyan University are bringing to downtown Middletown. It is a terrific development for our city, our county and our state."