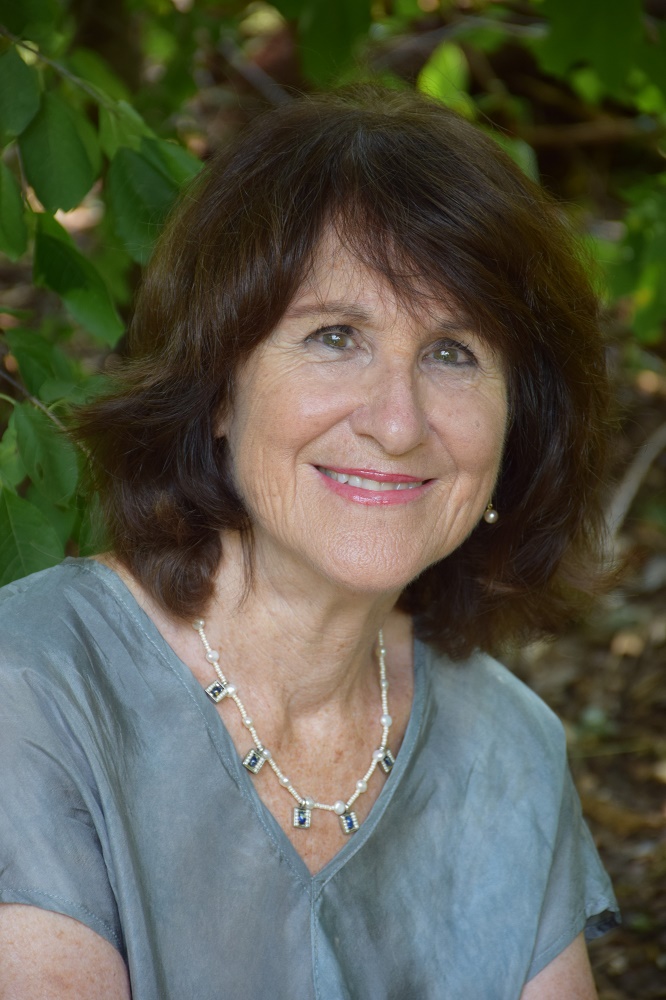 photo: Alison Kaufman
Margaret George is the author of six biographical novels, including The Memoirs of Cleopatra, Mary Called Magdalene and Elizabeth I: A Novel. Her latest work of epic historical fiction is The Confessions of Young Nero (Berkley, March 7, 2017), the first part of a duology taking a sympathetic look at the trials and tribulations of the infamous Roman Emperor. The new novel seeks to resurrect Nero as a complicated man caught between ruling a vast empire and indulging in his passions for art, Hellenistic games and the women he loved.

On your nightstand now:

A Poem a Day, edited by Karen McCosker and Nicholas Albery. Just what it says--a poem for every day of the year, and commentary, with poets from all different eras in random order.

Twin Tracks by Roger Bannister. His autobiography, covering both his running--the first man to break the four-minute barrier for the mile--and his medical career as a neurologist. He once said something to the effect that a person's lifetime work is more telling than how fast he can run on one particular day.

Favorite book when you were a child:

A Child's Book of Myths by Margaret Price Evans, published in 1924, with lovely art nouveau illustrations (I've since seen them sold framed). My father read it to me before I could read myself, and that's how I learned Greek mythology. To this day I think the gods look like those illustrations.

The Famous Five series by Enid Blyton. It featured an English family of four young cousins (with their dog being the fifth) who fell into the most delicious mysteries--smugglers, islands with treasure, secret lantern signals across the moor. It was terribly exotic to me because they had "holidays" instead of "vacations," and their food was "tinned" instead of "canned" and so on. It also had unpleasant adult characters with names like Mr. Stick.

Your top five authors:

Shakespeare (enough said). Patricia Highsmith, for her riveting psychological portraits of dangerous people and her masterful use of the unreliable narrator, now so popular. F. Scott Fitzgerald, for his use of lyrical language and his Jazz Age settings. And the poets A.E. Housman and Emily Dickinson, for their wisdom about life, as well as their word wizardry.

Book you've faked reading:

To Kill a Mockingbird by Harper Lee. Somehow I missed it in school and just never got around to it. But one hears so much about it, it is easy to cheat and pretend you have read it.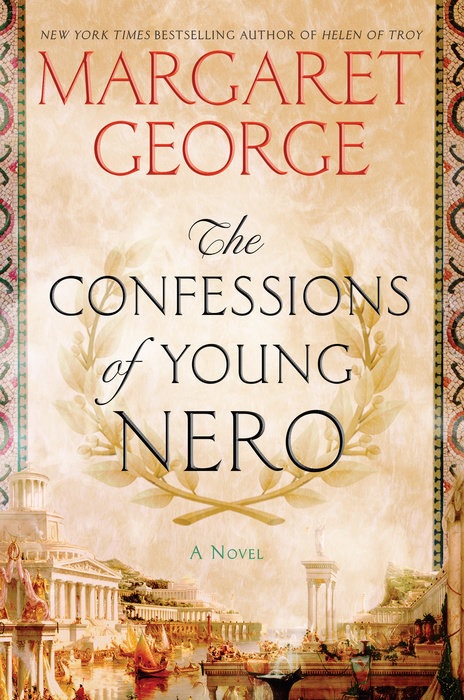 Book you're an evangelist for:

Ironically, the Bible. Most people own one but have never read it in its entirety, which is very different from knowing only random quotes from it. There are many surprises in it, and you may discover your own private favorite lines or ideas. (For example, Psalm 16:6: "The lines are fallen for me in pleasant places.") Read the King James Version (1611) for the magnificent language and a modern version for the narrative. The Living Bible (1971) is so modern it even speaks of "the Israelis."

Book you've bought for the cover:

Postcards from Mars: The First Photographer on the Red Planet by Jim Bell. A stunning collection of some of the first Rover photos from Mars, in a huge format. The cover shows tire tracks on the red dust.

Book you hid from your parents:

Battle Cry by Leon Uris. The library called my parents to ask if they had given permission for me to read "that kind of book." And Peyton Place by Grace Metalious. Of course.

Book that changed your life:

The Martian Chronicles by Ray Bradbury. It opened up the world of fantasy fiction to me, describing reality through the senses, along with a dollop of philosophy. A very wise book and one that never dates, as human nature doesn't change. Ray Bradbury's prediction of a hot dog stand on Mars, as the venal way we take the universe as our footstool, is about to come true. (And it was written in the 1950s.)

Favorite line from a book:

"They were careless people, Tom and Daisy--they smashed up things and creatures and then retreated back into their money or their vast carelessness, or whatever it was that kept them together, and let other people clean up the mess they had made...." from The Great Gatsby. A perfect description of someone we've all known at some time in our lives, and perhaps been damaged by.

Five books you'll never part with:

I Am Legend by Richard Matheson. So much more powerful than the movies made from it, and the first of the vampire sagas, written in 1954.

Julian by Gore Vidal. The story of the fourth century emperor who tried to boot out Christianity and return Rome to paganism. Witty and timely.

Gone with the Wind by Margaret Mitchell. Simply superlative storytelling, so that no matter how many times you have read it, you can open it at random and whatever scene is featured, it's hard to put down.

The Glorious Adventure by Richard Halliburton. The author retraced the journey of Odysseus. Almost forgotten today, this explorer/journalist of the 1920s was a sensation at the time and is still good reading. He inspired a generation of Americans to embrace world travel and dive into other cultures.

Lord of the Flies by William Golding. Breath-holding suspense and exposure of human nature in the raw as the marooned choir boys reveal their "heart of darkness."

Book you most want to read again for the first time:

Madame Bovary by Gustave Flaubert. I was too young to understand it when I first read it and would like to encounter it fresh as an adult.

Authors you've most enjoyed discovering:

Some of the best writing today is in crime fiction, especially the so-called "Nordic Noir." I've enjoyed the novels of the Icelandic writer Arnaldur Indridason, Norwegian Karin Fossum and of course the Swedish Henning Mankell. These go beyond whodunit to look into the heart of human motivation and, as an added bonus, explore the Scandinavian societies they are set in.