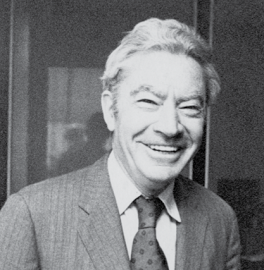 George Braziller
George Braziller, whose eponymous publishing house "introduced Americans to groundbreaking novelists, poets and new voices from abroad, including those of Jean-Paul Sartre and Orhan Pamuk, and the works of 20th-century and classical artists in fine reprints," died March 16, the New York Times reported. He was 101.
Braziller founded George Braziller Inc., which continues today and is distributed by Norton, in 1955. Many titles he published were imports and of the highest quality, including fiction, nonfiction, poetry and short stories. His art books were often "limited editions, with high-quality prints to achieve colors and shades that, critics said, rivaled original plates," the Times wrote. "The subjects included medieval illuminated manuscripts of the 14th and 15th centuries; One Hundred Famous Views of Edo, the celebrated 19th-century landscape prints of the Japanese artist Hiroshige, and works by Joan Miró and Marc Chagall."
In 1983, he republished Henri Matisse's 1947 book, Jazz, consisting of 20 color plates and 68 pages of text, for which "it was very important that we match the quality of the original publication," Braziller wrote in his 2015 memoir, Encounters: My Life in Publishing.
Among other major titles he published were a full-color facsimile edition of The Hours of Catherine of Cleves, a 15th-century illuminated manuscript owned by the Morgan Library, and a facsimile edition of William Caxton's 1480 translation of Ovid's Metamorphoses.
In the early 1940s, Braziller founded the Book Find Club, selling remainders to subscribers. He also founded the Seven Arts Book Society. Both were sold in the 1960s to Time Inc.
---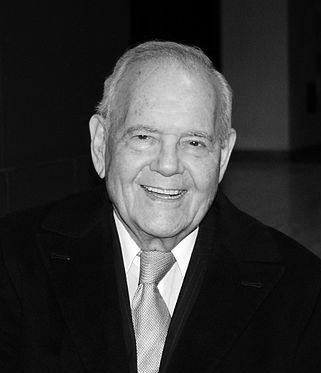 Robert Silvers
Robert B. Silvers, a founding editor of the New York Review of Books, "which under his editorship became one of the premier intellectual journals in the United States," died March 20, the New York Times reported. He was 87. Although he shared editorial duties with Barbara Epstein until her death in 2006, "it was Mr. Silvers who came to embody the Review's mystique, despite, or perhaps because of, his insistence on remaining a behind-the-scenes presence, loath to grant interviews or make public appearances."
"He was one of those rare editors who is also one's ideal reader," said Ian Buruma. "He was not only sympathetic, but you knew that he would get it, and not try to rewrite because he really wanted to be a writer. He was unusual in being interested in so many things, in a profound way--a polymath who knew a tremendous amount about many subjects."
Silvers joined the editorial board of the Paris Review in 1954 and became its Paris editor in 1956, the NYRB wrote. He was an associate editor at Harper's from 1959 until 1963, when the "idea of creating a new type of magazine--in which the most interesting minds of our time would discuss current issues and books in depth--was conceived by Barbara Epstein, Jason Epstein, Robert Lowell, Elizabeth Hardwick and Robert Silvers." In February 1963, the New York Review of Books published its first issue.
Among his many honors, Silvers and co-editor Epstein were recognized by the National Book Foundation with the Literarian Award for Outstanding Service to the American Literary Community in 2006. In 2012, he was awarded the National Humanities Medal by President Barack Obama.