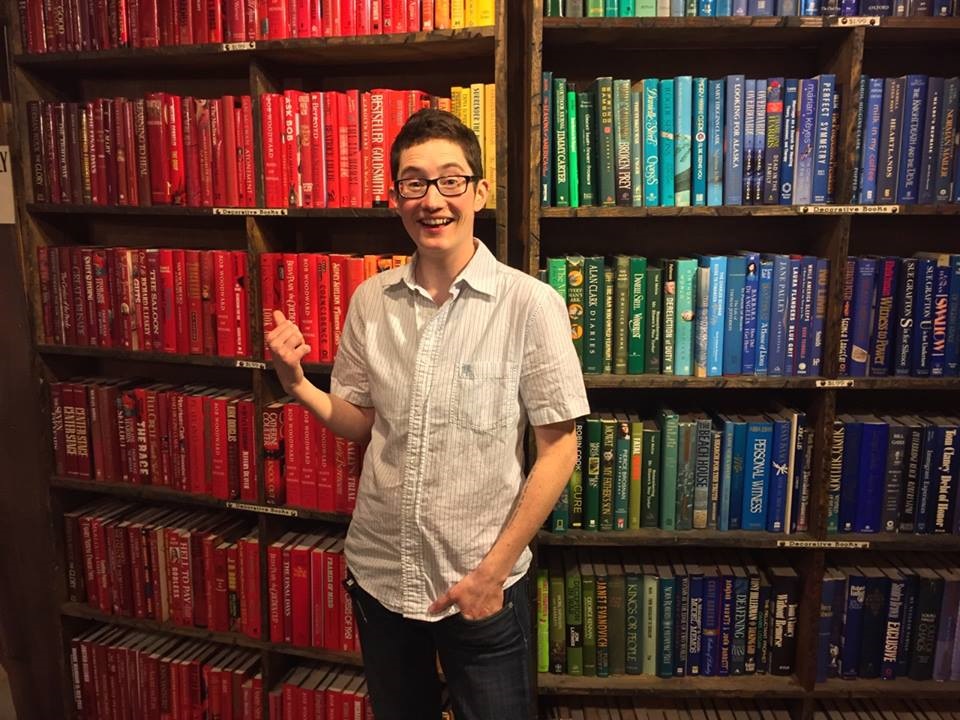 Kim Hooyboer
Kim Hooyboer is joining Seattle's Third Place Books as manager of its Seward Park store beginning mid–April. She previously worked at Powell's Books in Portland, Ore., for five years before moving to the East Coast to help open WORD Bookstore's Jersey City, N.J., location. In 2015, she returned to the Pacific Northwest and has been working at Elliott Bay Book Company. Hooyboer is chair of the Pacific Northwest Booksellers Association Book Awards Committee, co-hosts the industry podcast Drunk Booksellers and is a co-founder of Indies Forward.
She succeeds Eric McDaniel, who worked for eight years as an assistant manager for Third Place Books at the Lake Forest Park store before helping to open and manage the Seward Park location in June 2016. McDaniel is leaving to focus on making art and to help his partner manage her yoga studio.
"I have always been very impressed with Kim and am thrilled to have this opportunity to work more closely with her," said Robert Sindelar, managing partner of Third Place Books, adding that McDaniel "has been a huge asset to Third Place Books and an invaluable partner in getting Seward Park on its feet. I am sad to see him go and will miss working and collaborating with him."