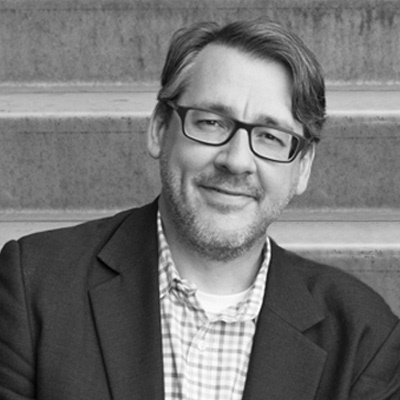 photo: Ben Schott
Michael Taeckens is a literary publicist and co-founder of Broadside PR. He writes the Reviewers & Critics column for Poets & Writers and, with his Broadside PR colleagues Kimberly Burns and Whitney Peeling, the "Ask the Publicists" column at Lit Hub.

On your nightstand now:

My nightstand is overflowing: Poetry Will Save Your Life by Jill Bialosky; John Lewis's March trilogy; Liz Moore's The Unseen World; Bill Hayes's Insomniac City; Layli Long Soldier's Whereas; Safiya Sinclair's Cannibal; Mohsin Hamid's Exit West; Elan Mastai's All Our Wrong Todays; Adam Alter's Irresistible; Idra Novey's Ways to Disappear; and manuscripts/galleys for some of my upcoming summer/fall projects: Christopher Bollen's The Destroyers, Matthew Zapruder's Why Poetry and Kevin Young's Bunk: The Rise of Hoaxes, Hucksters, Humbug, Plagiarists, Forgeries, Phonies, Post-Facts, and Fake News.

Favorite book when you were a child:

Frog & Toad Are Friends. If you want to cry uncontrollably, read the New Yorker piece on the author, Arnold Lobel.

Your top five authors:

This is practically impossible for me to do, but today, right now, they are Virginia Woolf, James Baldwin, Gaston Bachelard, Carson McCullers, Rainer Maria Rilke--all writers whose work on the sentence/line level fills me with awe.

Book you've faked reading:

I've never faked reading a book, but I did once fake keeping a "reader's journal" for a college class on James Joyce. I actually wrote the journal, I just did it all the night before it was due--along with three of my fellow classmates, all creating their own journals--back-dating the entries with different colored pens and the occasional pencil, creating coffee-mug rings here and there. (Years later I confessed to the professor, who laughed and decided not to retroactively flunk us.)

Book you're an evangelist for:

Anne Carson's Plainwater is a compendium of all of her early work leading up to Autobiography of Red. In the late '80s, I photocopied everything I could find by her in various literary journals--Plainwater includes all of that, plus more.

Book you've bought for the cover:

Zadie Smith's short story anthology The Book of Other People, which features work by George Saunders, ZZ Packer, Edwidge Danticat, Hari Kunzru and more. I'm a sucker for any cover art by Charles Burns.

Book you hid from your parents:

The Best Little Boy in the World by John Reid. Back in ye olden pre-Internet days, it was pretty tough finding out what it was like for other LGBTQ people if you were a closeted kid who had no idea what your future held. Left Bank Books, my hometown indie bookstore in St. Louis, had a Gay & Lesbian literature section. The mere fact that they had such a section let me know it was okay to buy something from it without anyone, I don't know, arresting me. This book is probably horribly outdated now (it was outdated when I read it in 1985), but reading about someone else's coming-out experience--and discovering that everything worked out just fine--was enormously comforting to a young teen who thought he might have to become a priest to avoid going to hell.

Book that changed your life:

Linda Gregg's Too Bright to See was the first book of contemporary poetry I bought on my own in high school. It stunned me from the very first line of the first poem "We Manage Most When We Manage Small" ("What things are steadfast? Not the birds.") and led to my reading countless other poets and pursuing undergrad and grad degrees in the incredibly lucrative field of creative writing. I've probably read this book a hundred times.


Character you most relate to:

The farmer lion on the cover of Richard Scarry's Best Storybook Ever! (1967). I at least aspire to be like him.

Favorite lines from a book:

"Complacencies of the peignoir, and late
Coffee and oranges in a sunny chair,
And the green freedom of a cockatoo
Upon a rug mingle to dissipate
The holy hush of ancient sacrifice."
--"Sunday Morning" by Wallace Stevens

Five books you'll never part with:

There are about 1,000 books I'd never part with, but here are a few, all of which have sentimental value for one reason or another: Giovanni's Room by James Baldwin, Collected Stories by Amy Hempel, A Fine Balance by Rohinton Mistry, Don't Let Me Be Lonely by Claudia Rankine and Austerlitz by W.G. Sebald.

Book you most want to read again for the first time:

Kazuo Ishiguro's Never Let Me Go. I think about this book all the time and envy those who haven't read it yet.

Five favorite books you've read in the past year:

Not counting any books I worked on/authors I worked with: The North Water by Ian Macguire, The Sport of Kings by C.E. Morgan, The Story of a Brief Marriage by Anuk Arudpragasam, The Underground Railroad by Colson Whitehead and The Red Parts by Maggie Nelson.