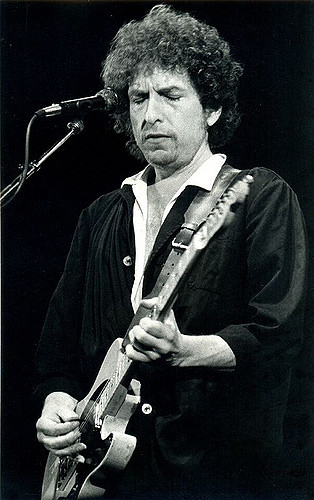 Bob Dylan (via)
After months of speculation, Bob Dylan will formally accept his Nobel Prize for Literature this weekend, though without a Nobel Lecture. On the Swedish Academy blog yesterday, Nobel spokesperson Sara Danius, permanent secretary at the Swedish Academy, wrote: "In a few days Bob Dylan will visit Stockholm and give two concerts. The Swedish Academy is very much looking forward to the weekend and will show up at one of the performances. Please note that no Nobel Lecture will be held. The Academy has reason to believe that a taped version will be sent at a later point....
"The good news is that the Swedish Academy and Bob Dylan have decided to meet this weekend. The Academy will then hand over Dylan's Nobel diploma and the Nobel medal, and congratulate him on the Nobel Prize in Literature. The setting will be small and intimate, and no media will be present; only Bob Dylan and members of the Academy will attend, all according to Dylan's wishes."
And where was Dylan after the Nobel was announced last fall? Yesterday, NPR offered one clue: "Amidst the criticism and his speechlessness, Dylan had been revisiting his own development. Nobody seemed to notice at the time, though proof of it has been out in plain view since late autumn. A day after the Nobel announcement, during a tour stop in Tulsa, Okla.--where his own archives will live--Dylan paid a visit to the archives of Woody Guthrie, the artist who had as profound an influence on his artistic development as anyone."